Mar. 3, 2021 represents the 8th Wildlife Day and the theme this year is Forests and Livelihood: Sustaining People and Planet. China holds the theme Promoting Green Development and the Harmonious Co-existence between Human and Nature. The Chengdu Research Base of Giant Panda Breeding organized the World Wildlife Day activity with the theme of Protecting the Wildlife, Scan the QR Code to Act as its active response to calls from the UNEP and National Forest and Grassland Administration and looks to greatly promote publicity concerning wildlife conservation.
During this event, the sympatric animals and plants of the giant panda were adopted as the carriers, and latest National Catalogue of Key Protected Wild Animal was used to share information concerning the conservation for giant pandas and its sympatric animals and plants and popularize wildlife conservation concepts through offline exhibitions, popular science lectures, "Scan & Guess", promotional videos about science popularization, interactive sharing, extended transmissions and provisions for science popularization materials.
The event site was electric. Many visitors scanned the QR code and committed to protecting our friends in nature. The scientific popularization videos about wildlife conservation helped them understand the current wildlife conservation and related laws and regulations from many perspectives. They also interacted and exchanged with workers, learned, forwarded, and shared science popularization knowledge. The science popularization instructors also encouraged everyone to live in an environmentally-friendly way when distributing promotional materials for environmental protection.
The event improved the public's proper understanding of biodiversity protection, popularized knowledge of laws governing wildlife conservation, and created a favorable environment for people to want to live in harmony with wildlife. In addition, the public was encouraged to live a low carbon and green lifestyle and join efforts to maintain sustainable development with nature by actively changing their behaviors to co-build and share ecological civilization.
The Wildlife Day event marked the beginning of the Panda Base's Science Popularization Month. The pandas in the Panda Base invite us to embark on a road of protection!

Playing videos and pictures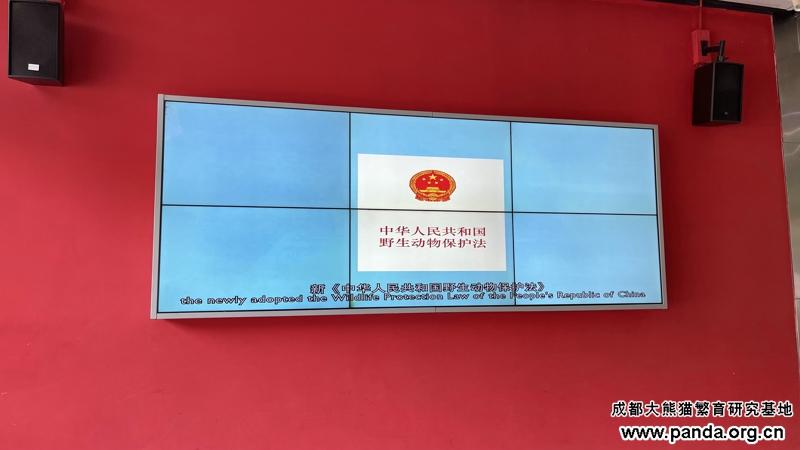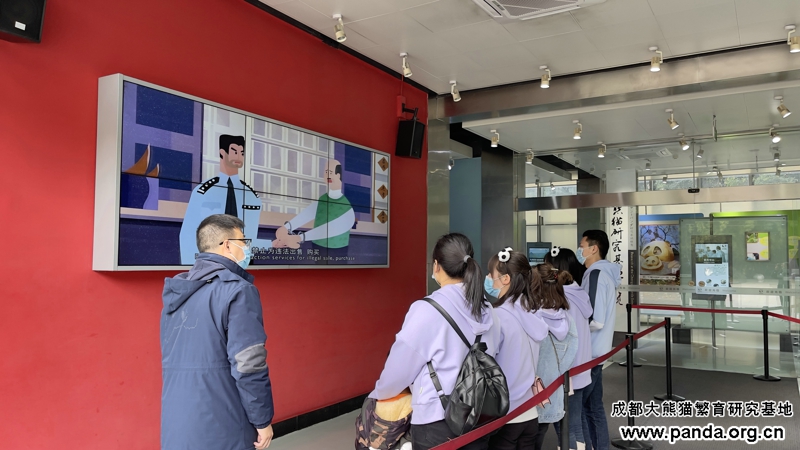 Playing videos and pictures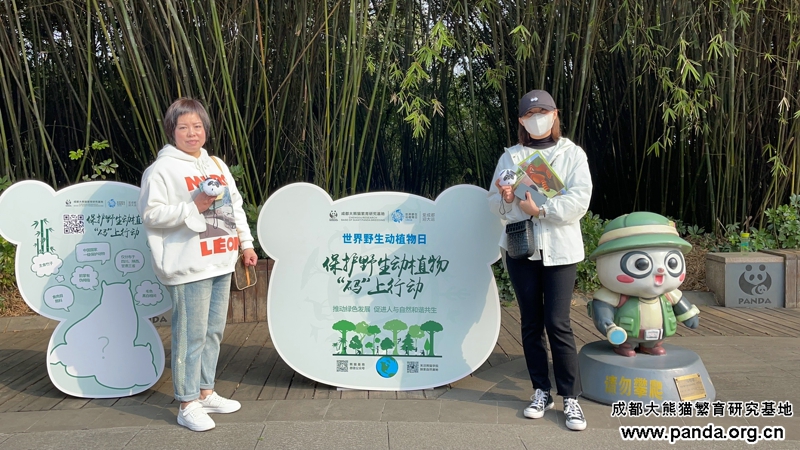 Receiving promotional materials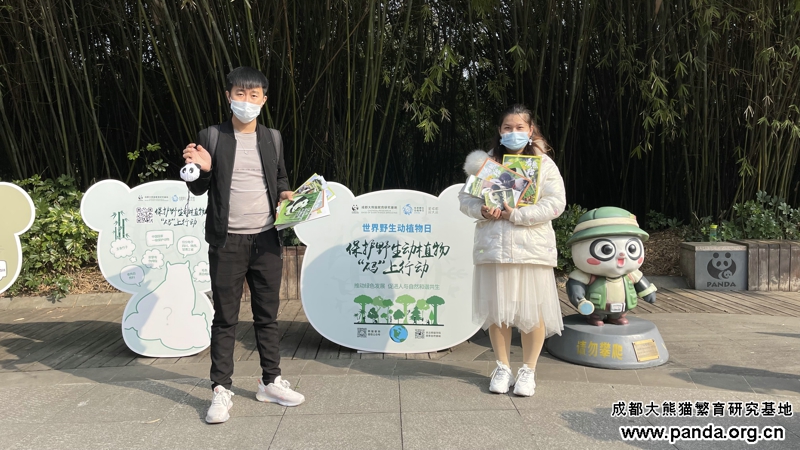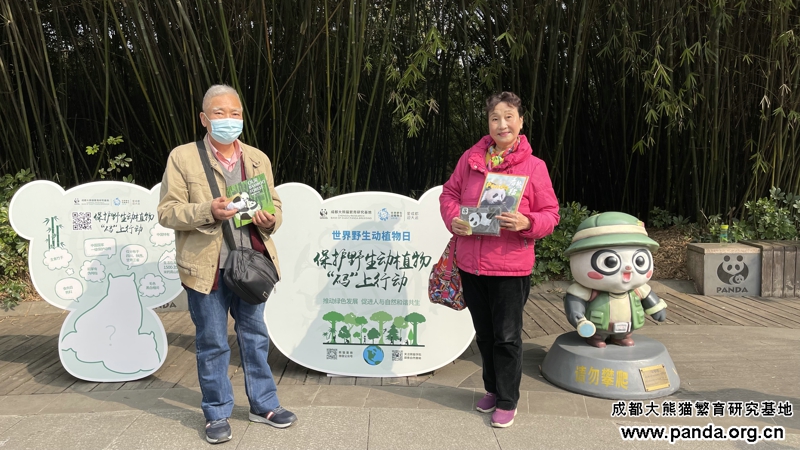 Receiving promotional materials



Interacting with staffs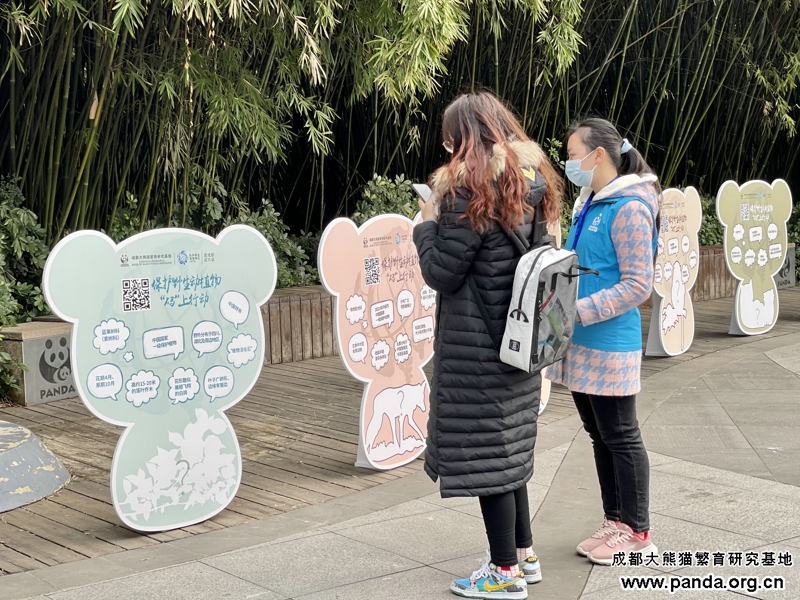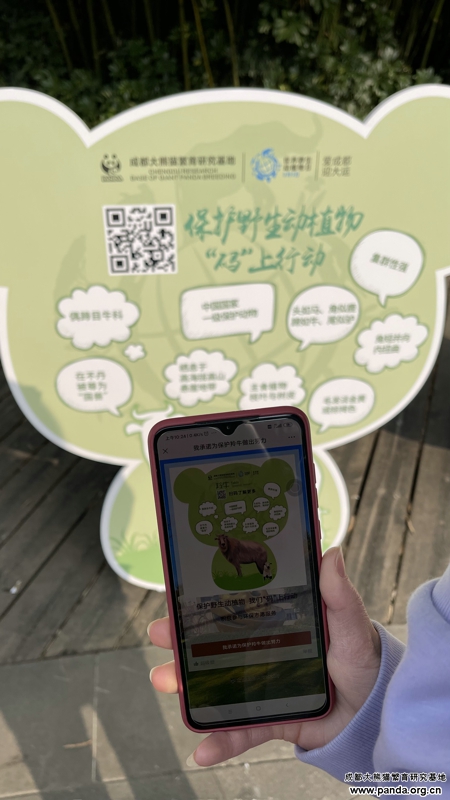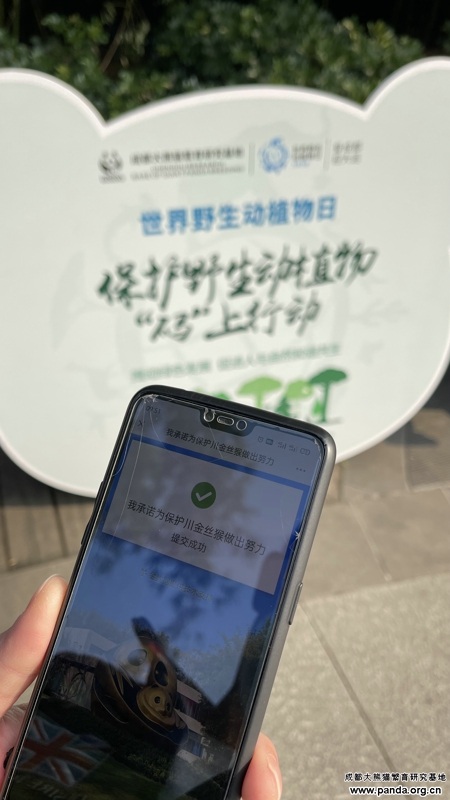 Committing through the QR code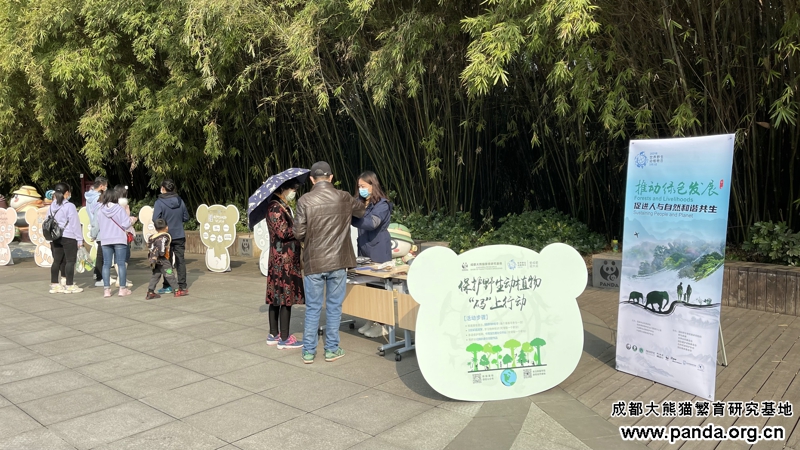 Event site