On March 3, 2021, the world's first panda-themed museum that adopted immersive interactive experiences, established by the Chengdu Research Base of Giant Panda Breeding (hereinafter referred to as Panda Base) — the Chengdu Giant Panda Museum officially opened and had a ceremony at an outdoor venue.
At the ceremony, Wu Yongsheng, Secretary and Director of the Panda Base, stated: "The Chengdu Giant Panda Museum will commit itself to public education and guidance; actively build an international and contemporary platform dedicated to giant panda science education; vigorously promote the conservation of the giant pandas and biodiversity at the municipal, provincial and national levels; and earnestly practice ecological civilization philosophies. The Panda Base is also endeavoring to implement a strategy that strengthens China's cultural influence; tells the story of giant pandas in Chengdu, Sichuan; and spreads giant panda culture comprehensively, in a bid to connect to the hearts of people around the world through pandas."
The Chengdu Giant Panda Museum, with a floor area of 7,179 km2 and an exhibition area of 4,342 km2, is the world's first panda-themed museum that has adopted interactive experiences and also the world's largest panda museum that fully applies science and technology as well as an interactive design. It began installing exhibitions in August 2019 and is an international and contemporary museum that covers popular science, public education, exhibitions, exhibit collections, conservation, and academic research. Divided into seven exhibition areas: Panda Prequel, The Recluse of the Bamboo Forest, Discovering the Giant Panda, Years in Danger, Conservation, Eco-home, and Create and Enjoy the Future, the Museum has embraced a theme "harmony among humans, giant pandas, and nature" in its design. Through interactive experiences, scene restorations, immersive tours, and more, it has allowed the public to become educated about the endangered statuses of rare animals, such as giant pandas while having fun; garner environment and animal conservation awareness; inspire a spirit of scientific exploration; and improve scientific literacy in the public.
After its inauguration, the Chengdu Giant Panda Museum will create an immersive and interactive tour experience for its visitors. Besides enriching the Panda Base's tour projects, it will also deepen the public's understanding about various wild animals, including the giant pandas and raise public awareness regarding the ecological environment and animal conservation. In addition, completing the Chengdu Giant Panda Museum has also strongly driven the Panda Base's development and further enhanced and improved infrastructure construction for panda culture publicity and popular science education.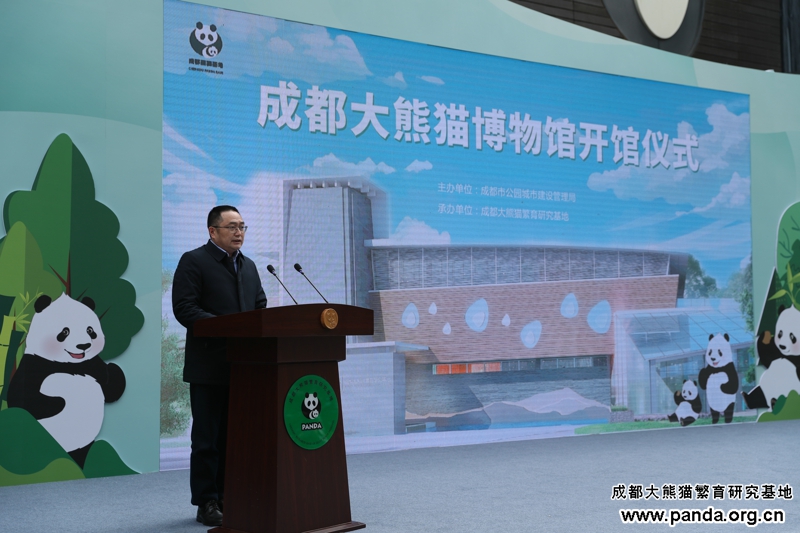 Wu Yongsheng, Secretary and Director of the Panda Base, delivered a speech.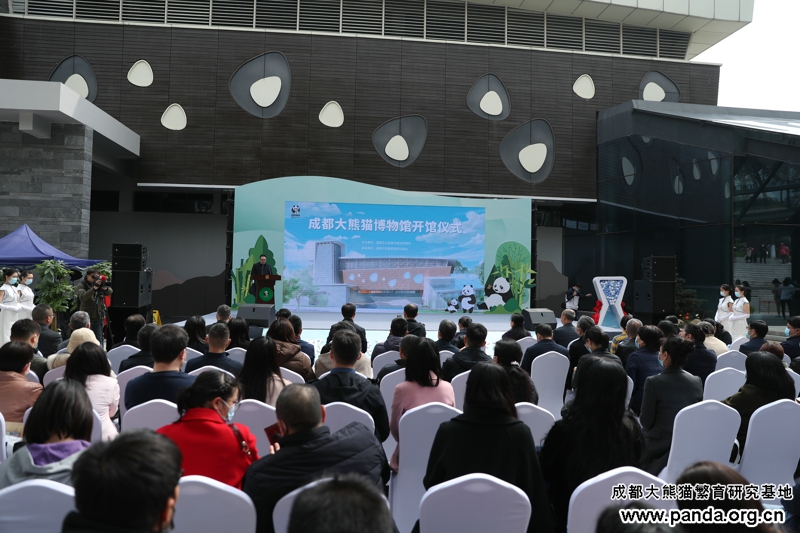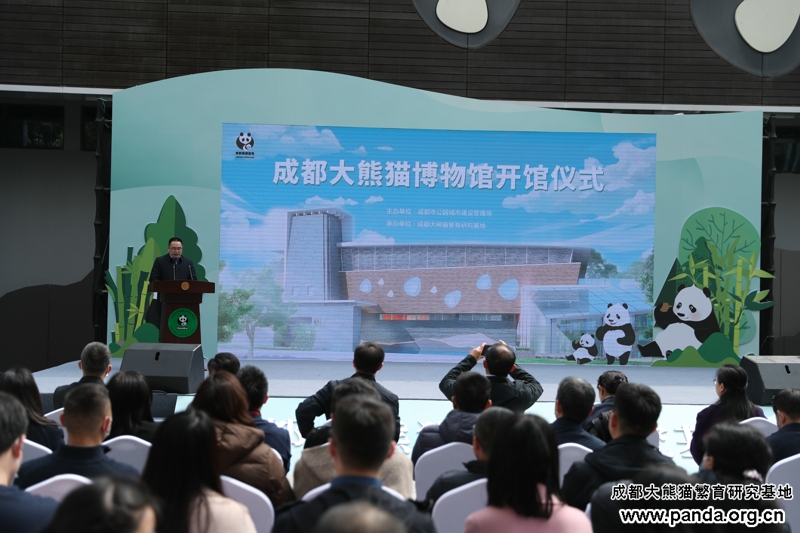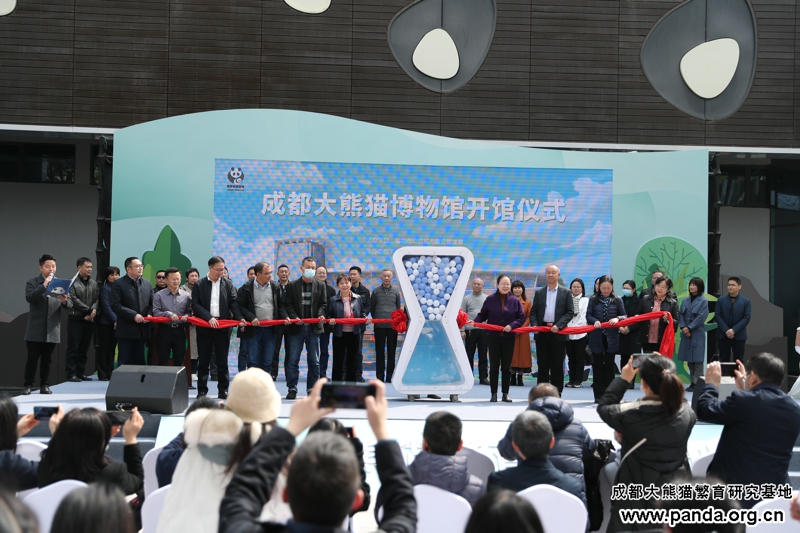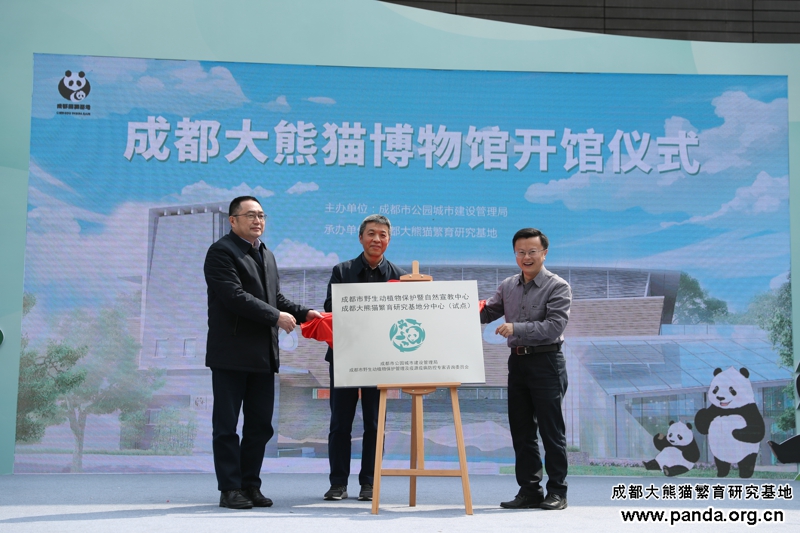 Awards ceremony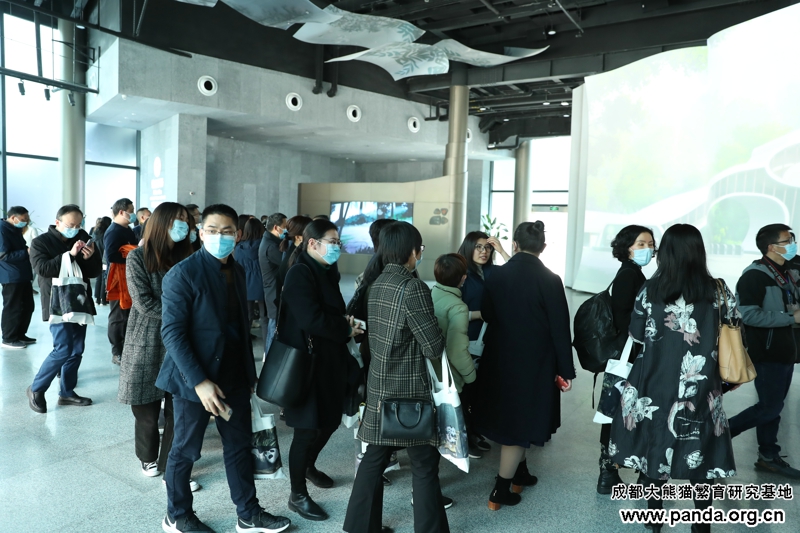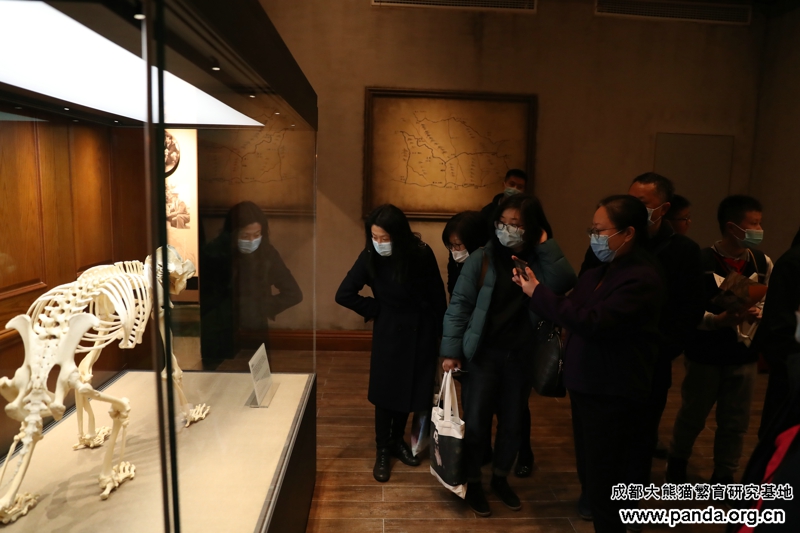 Museum tour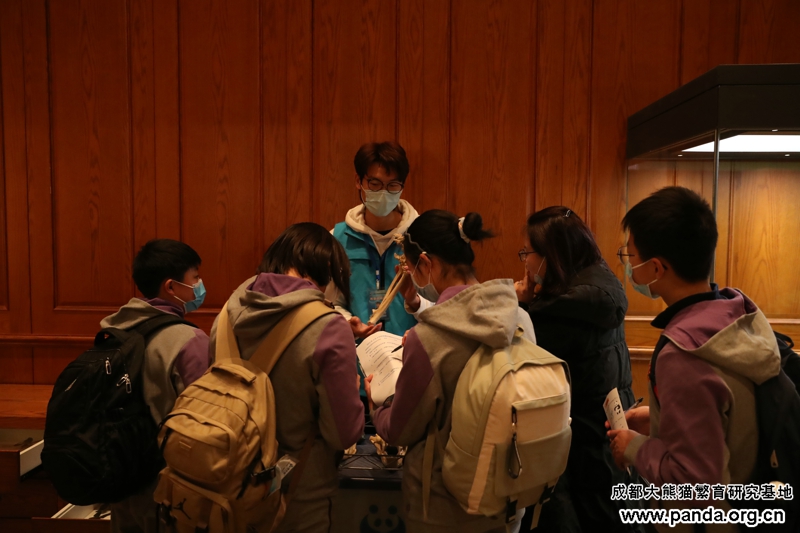 Interactive participation by visitors