This year, April 22nd marks the 50th Earth Day. The Ministry of Natural Resources has set the theme of this year's Earth Day as "cherish our beautiful earth and protect natural resources" to guide the public in establishing the concept of "green water and green mountains are like mountains of gold and silver" and "harmonious coexistence of man and nature" to inspire young people to form an ecological consciousness where they want to experience, understand, and protect nature.
Based on this year's theme, the panda base has carefully planned and organized a publicity activity with the theme "Earth Day, getting close to nature – the bird-watching science popularization camp of the Panda Base". As the ecological demonstration project for ex-situ conservation of giant pandas, the panda base is famous for protecting and breeding giant pandas, red pandas, and other endangered wild animals endemic to China, and is known as a natural paradise for national treasures and a land of idyllic beauty for us. The base covers an area of 1,000 mu, with up to 90% green space. It is a rare urban green space and ecological park, providing a great natural habitat for birds. According to partial statistics, 150 species of birds have been observed in the panda base, and it is recognized as one of the best bird-watching sites in Chengdu.
The public can appreciate how common birds are at the base through photo exhibits on birds, and can also find and recognize birds thanks to the Bird-Watching Manual for the Panda Base. In addition, we have invited experienced avian science teachers to give lectures on bird protection and hold training on how to bird-watch. Under the guidance of teachers, we watched birds and learned how to watch birds.
Through the combination of theoretical study and hands-on experience, this activity spread information about bird protection at multiple levels, and cultivated people's understanding of bird care, with its goal to give participants a correct understanding of the current survival status of birds, let them be in the moment and get close to nature in today's fast-paced society, and cultivate the public's empathy for nature. The activity also encouraged the public to pay attention to today's important environmental protection issues, choose a sustainable lifestyle beginning with small steps, so that we can protect Mother Earth together.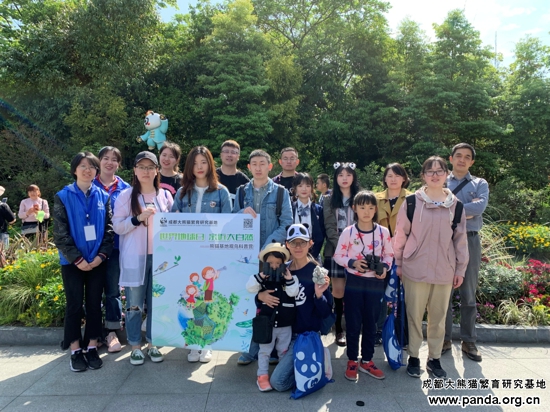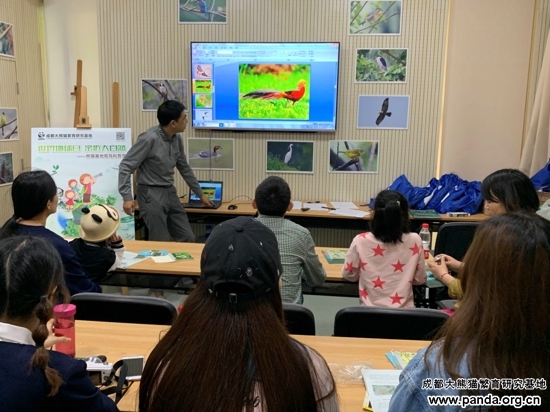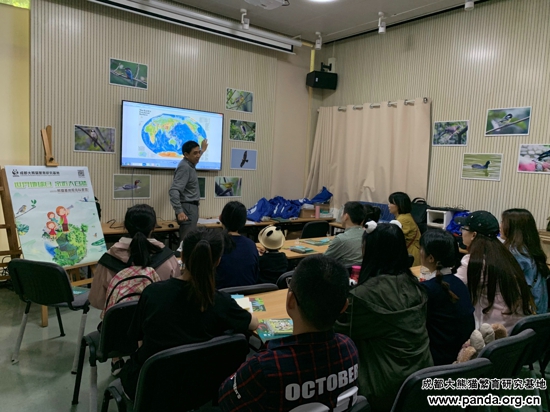 A teacher explaining the science behind birds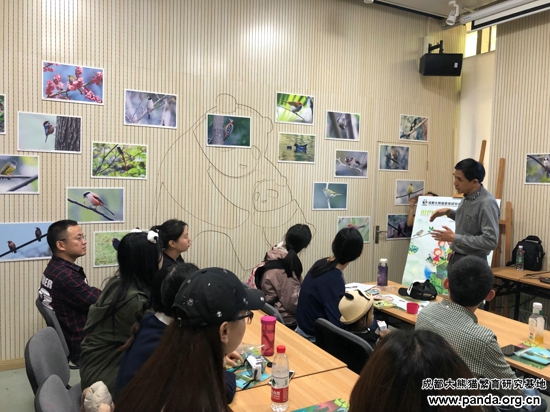 Bird-watching equipment while learning to watch birds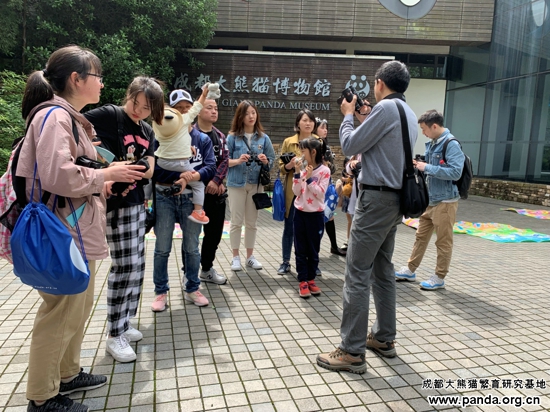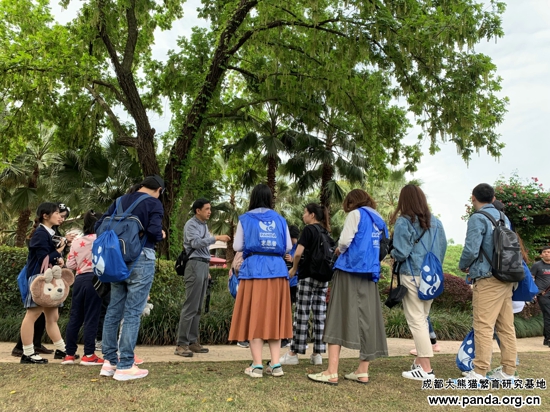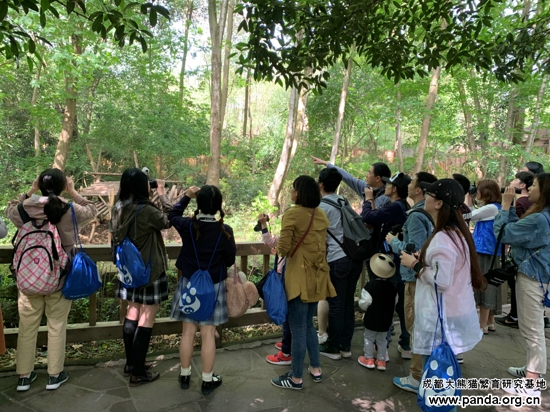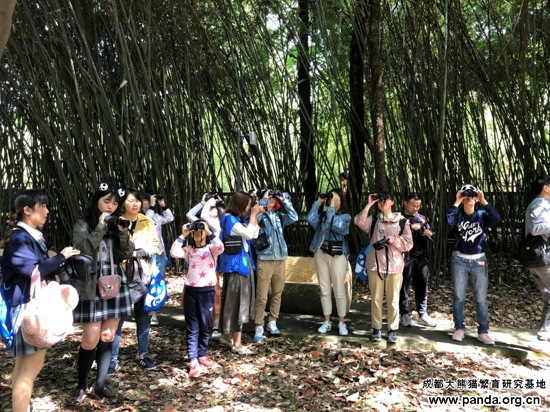 Bird-watching in the base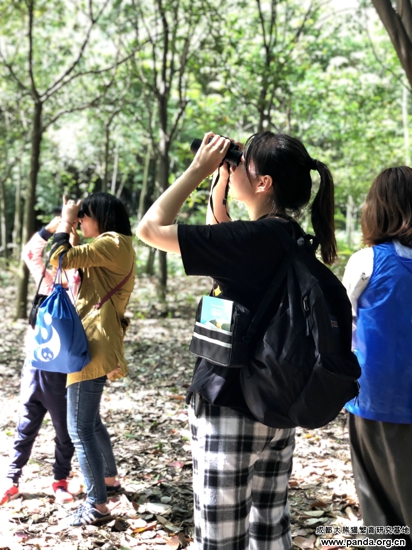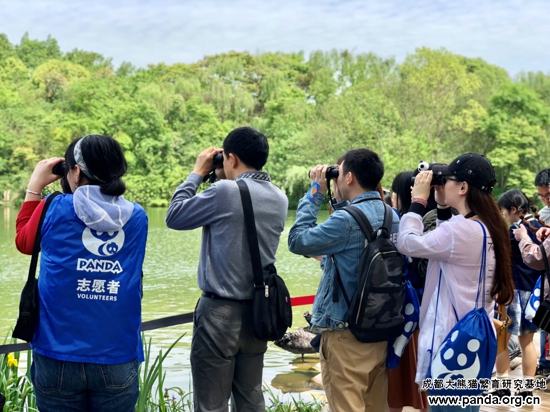 Information links:
Earth Day, which falls on April 22nd each year, is a day dedicated to protecting the world's environment. In 1970, an American college student initiated and organized the Earth Day event. As the beginning of the modern environmental movement, the Earth Day event greatly promoted the establishment of environmental regulations in Western countries over the next 20 years. In 2009, the United Nations general Assembly adopted a resolution to officially make Earth Day an international environmental festival.
China has been involved since the 1990s. China organizes Earth Day activities on April 22nd every year, and determines different themes based on current trends, aiming to arouse awareness to care for the earth and protect our home, and promote coordinated development of resources and environmental protection.