Recently, Chengdu Research Base of Giant Panda Breeding (the Base) carried out a series of activities themed "Scientific Dog Breeding for a Harmonious Society" to popularize scientific knowledge in various communities, such as Bailianchi Subdistrict, Chenghua District in Chengdu and Yutang Town in Dujiangyan. The event was organized in several parts, including the exhibition boards for popularization of science, theme posters, explanation of knowledge, and distribution of materials for popularization of science as well as interaction and sharing. A detailed introduction was given to prevention of fulminating anthropozoonosis such as rabies and canine distemper, as well as dog breeding in a scientific and civilized manner, among other relevant scientific knowledge. The event popularized the concepts concerning wildlife protection and animal welfare, and encouraged the public to keep dogs in a scientific and civilized manner, pay a no-pet visit to zoos, nature reserves and other premises in accordance with their attendance requirements, do not abandon or abuse pets, and adopt instead of buying pets, act as a responsible pet owner to build a harmonious and beautiful community together.
The event received a positive response from the community residents, and those pet owners actively committed that they would take good care of their pets in daily life, put a leash on pets when walking them and have them vaccinated on a regular basis, so as to reduce the spread of diseases and their impacts on the surrounding environment.
The exhibition boards for popularization of science would also be synchronously displayed in the Base and Dujiangyan Panda Valley. Welcome to visit.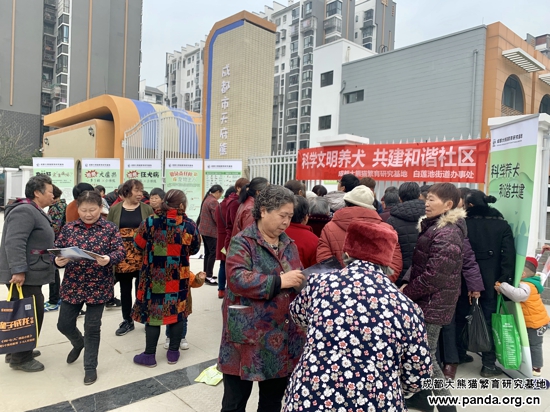 Scene photo of Huilong, Shizi and Shiling communities in Bailianchi Subdistrict, Chenghua District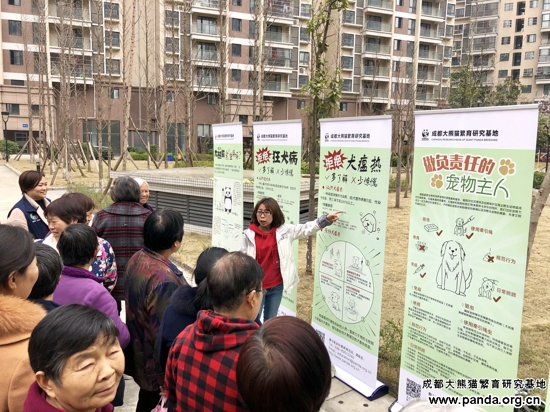 Staff explained scientific knowledge to residents of the Yilitang Community, Bailianchi Subdistrict, Chenghua District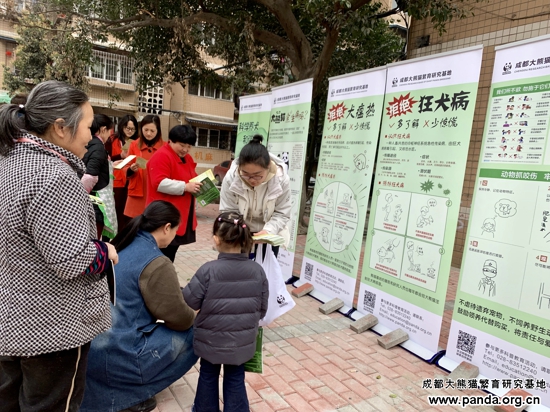 Staff distributed materials for popularization of science to the public in the Bailian Community, Bailianchi Subdistrict, Chenghua District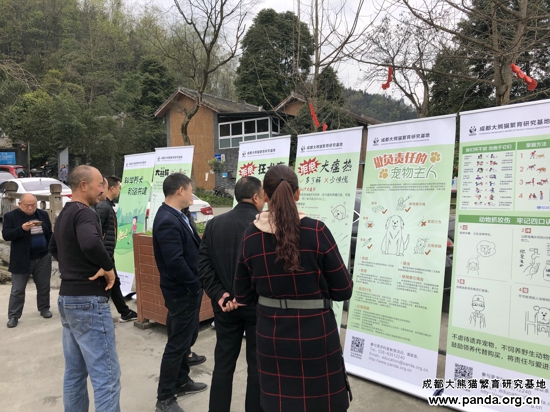 The public viewed exhibition boards for popularization of science in the Baima Community, Yutang Town, Dujiangyan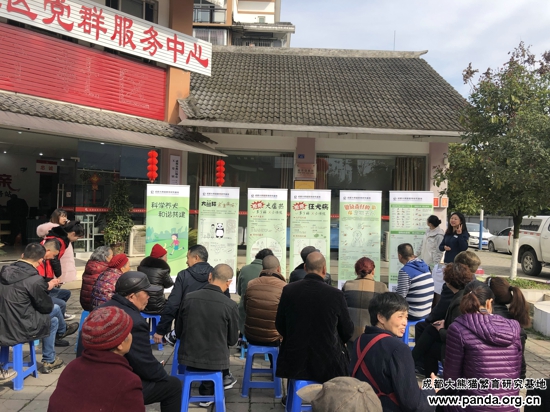 Staff explained scientific knowledge to residents of the Santai Community, Yutang Town, Dujiangyan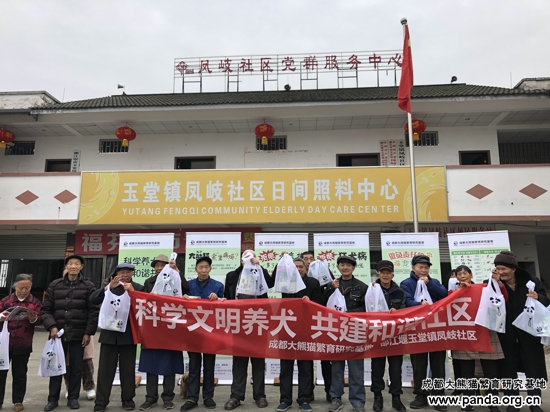 Scene photo of the Fengqi Coommunity, Yutang Town, Dujiangyan