April 22, 2018 marks the 49th World Earth Day. The Ministry of Land and Resources determined that this year's World Earth Day public event themed around in China was "Cherishing Natural Resources and Caring for the Beautiful Homeland—Telling Our Earth Story."
Focusing on this year's theme, the Base and the International Fund for Animal Welfare (IFAW), a public interest environmental protection organization worked together to carefully plan and organize the launch of the Wildlife Conservation interactive science publicity exhibition on the date of the World Earth Day, vividly telling a story of protecting wild animals and building a beautiful ecological homeland.
Following guidance from staff and volunteers, the public can visit the exhibition and listen to introductions and gain a detailed understanding of threats posed by illicit trade to the survival of the wildlife from the illegal trade (poaching-transit-consumption) and illegal beneficiaries (poachers-middlemen-illegal traders and smugglers-wholesalers and retailers-importers), among others.
Meanwhile, visitors could also participate in the interactive game "Piercing Eye". In the game, visitors could receive science publicity materials specially produced by the Base only if they identified illegal wildlife trading products common in the market on the display board. By teaching through exciting activity, the game could eliminate the public's misunderstandings about illegal wildlife trade and encourage them to "think twice and reject purchasing".
Furthermore, the exhibition also introduced the great efforts made by the government, organizations, and animal protectors of various countries to protect wildlife from poaching and illegal commercial purposes, such as wildlife rangers, anti-smuggling dogs, the implementation of the Law of the People's Republic of China on the Protection of Wildlife, China's Ivory Trade Ban, "Penguins Love the Earth" WeChat channel, and others. The science popularization videos were also synchronously played in conjunction with the exhibition to explain relevant knowledge about the illegal wildlife trade and animal protection laws in a more vivid manner, motivating and imbuing confidence in the public at large to stop the illegal wildlife trade and slow down the rate of wildlife extinction.
On the day of the event, tourists at the Base responded positively, with an extremely warm atmosphere created on scene. Everyone said after the exhibition that they benefited a lot from it and sincerely agreed with the idea of harmonious coexistence and coordinated development between human and nature. They further said that they would start with themselves to protect all the beautiful creatures and our beautiful Earth.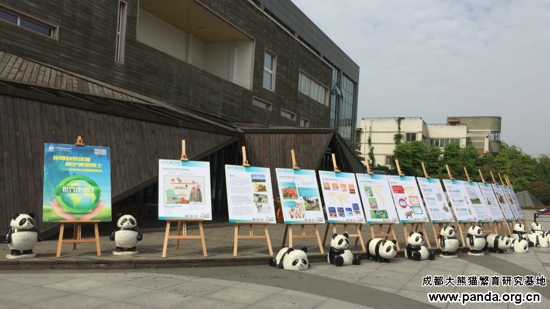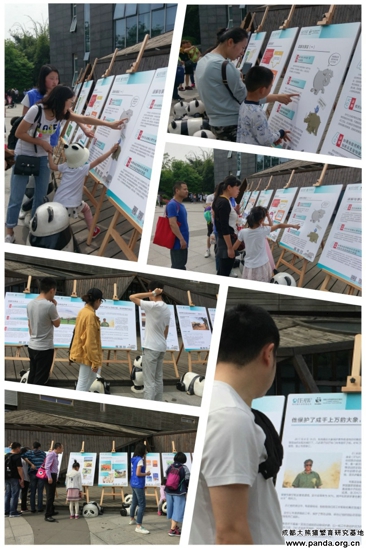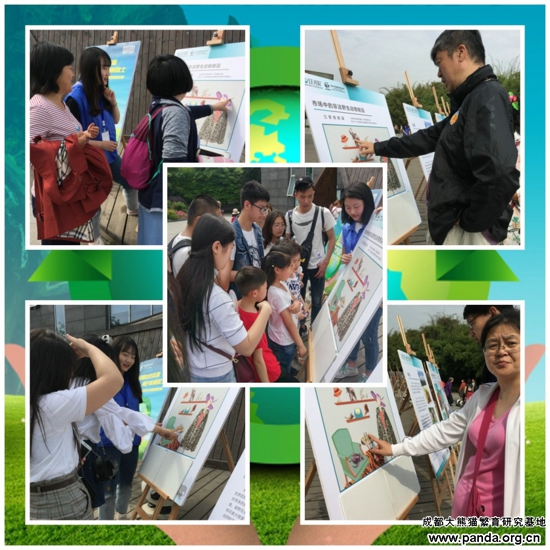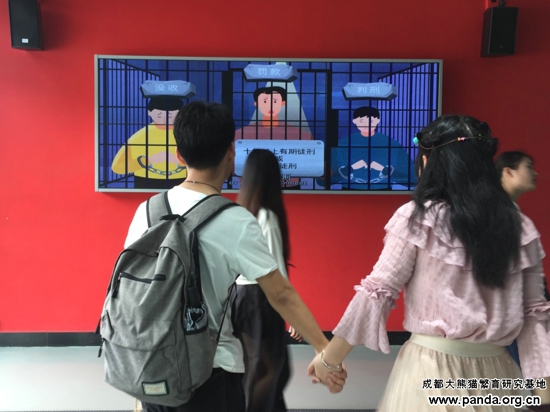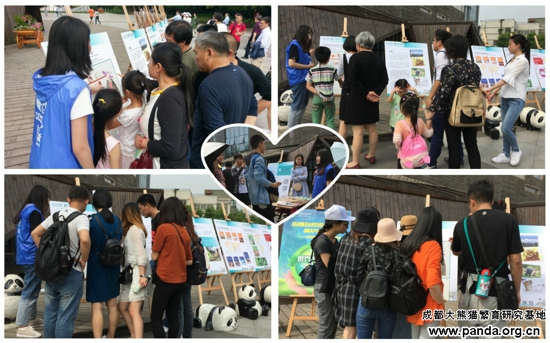 The Wildlife Conservation science popularization exhibition will be held at the Base for an extended period of time. All visitors are welcome.