Between September 11 and 17, during which the National Science Popularization Day fell on, Chengdu Research Base of Giant Panda Breeding, taking the theme of Science Popularization Day, dished up a kind of medley of science themed activities for visitors and student groups.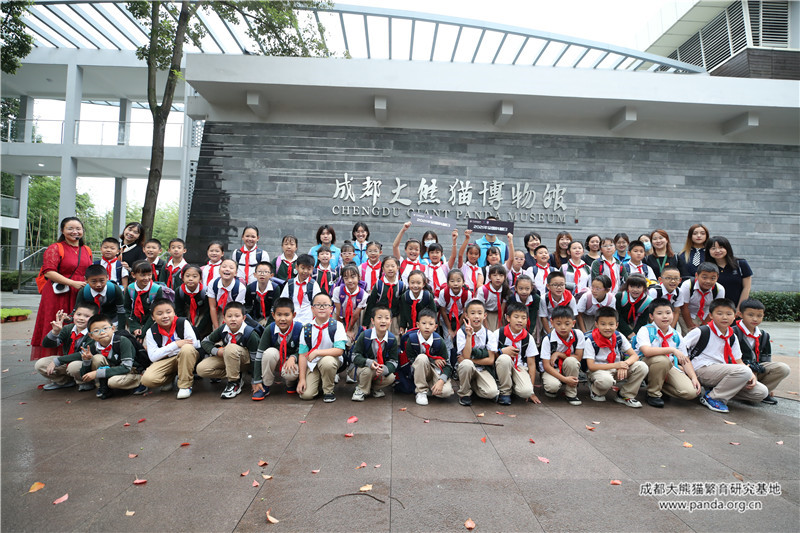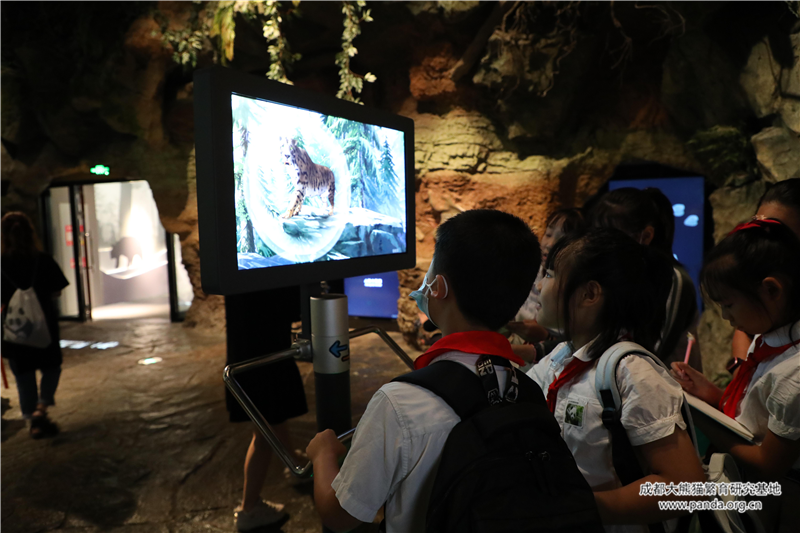 On September 15, the base's science instructors planned an activity for the grade-four teachers and students of Panda Road Primary School, namely "exploring the past and present moments of giant pandas" National Science Popularization Day Serial Activities. The activity consisted of three parts: a time-limited interactive game "find out who are the friends on the moments of giant pandas", interactive science lecture: "exploring the past and present moments of giant pandas", and outdoor exploration "discovering the biodiversity around us".
In the time-limited interactive game session, the science instructor led the students to the "Tracing Origins" and "Among the Pandas" thematic exhibition areas of the Giant Panda Museum to explore panda knowledge and complete the task cards. Through the questions on the cards, students learned about the companion animals of giant pandas in different periods, and the meaning of biodiversity, and seriously considered the close relationship between biodiversity and human life.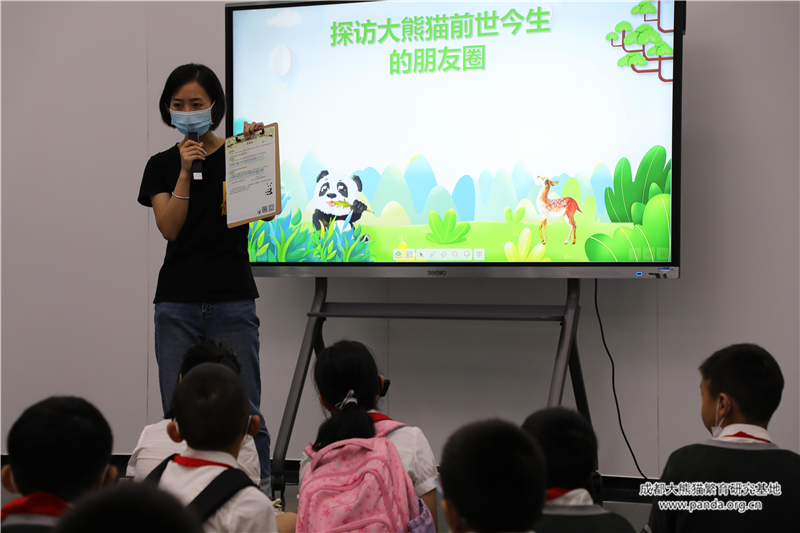 At the interactive science lecture, the instructor shared with the students the representatives of companion plants and animals of giant pandas in different periods, the status quo of the field habitat of extant giant pandas, the importance of giant pandas as a flagship species and umbrella species, and how we should protect the biodiversity of giant pandas and their habitats with our own practical actions through interactive quizzes, listening to sounds, and guessing names.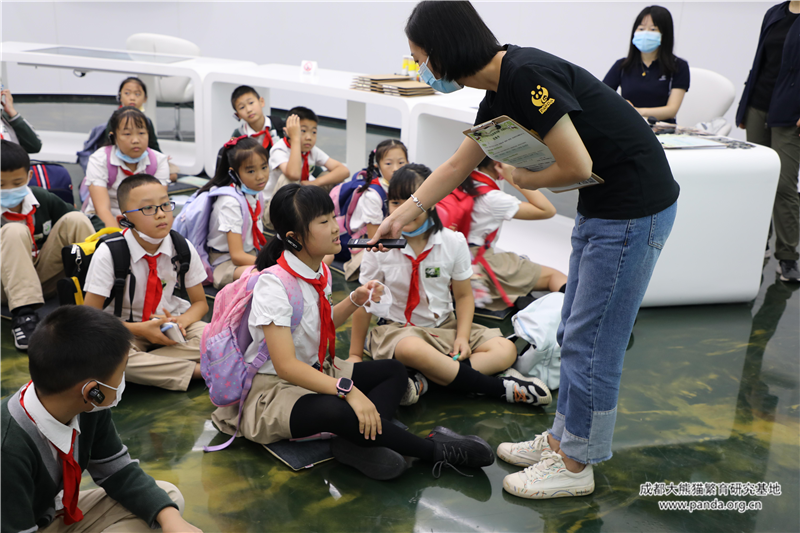 During the outdoor exploration, students learned to watch the wildlife around them through eyes under the guidance of instructors. In the base, you can not only see the most natural habits of giant pandas, but also recognize the biodiversity around them. As an important place for the ex-situ conservation of giant pandas, the base has ensured the original ecology of the captive giant panda's living site during the construction of the exhibition areas, which is rich in vegetation and completely simulates the environment of the giant panda's wild habitat. For the students, it was a learning opportunity to really get close to the circle of friends of giant pandas, and they learned to pay attention to the nature around them in the process.
The activity enabled students to understand the companion plants and animals of giant pandas to a certain extent, furthermore, gain more knowledge of the concept of biodiversity. It is believed that in their future lives, the seed sown in their minds of preserving the environment and wildlife will also bear fruit.