Surely, everyone is quite familiar with the well-known "International Shun". It is Fu Shun which got its name for a photo of falling headfirst shot when debuting in the Chengdu Research Base of Giant Panda Breeding in 2016. After growing up, it has won numerous fans and is reputed by netizens as the top idol in the panda circle due to its outstanding appearance and temperament.
Fu Shun is living in the Enclosure II in the Panda Base along with Mao Dou, the brother several days younger than it. They lead a careless panda life with delicious food and sound sleep here! Look, the naive and good-looking Fu Shun is putting on a lovely look, just waiting for being photographed by us…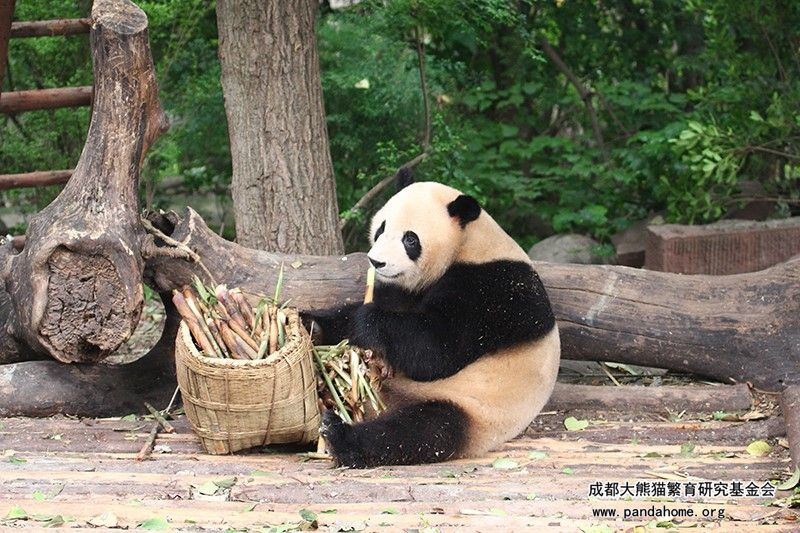 Fu Shun solely enjoying a basket of bamboo shoots seemingly has a mountain of fortune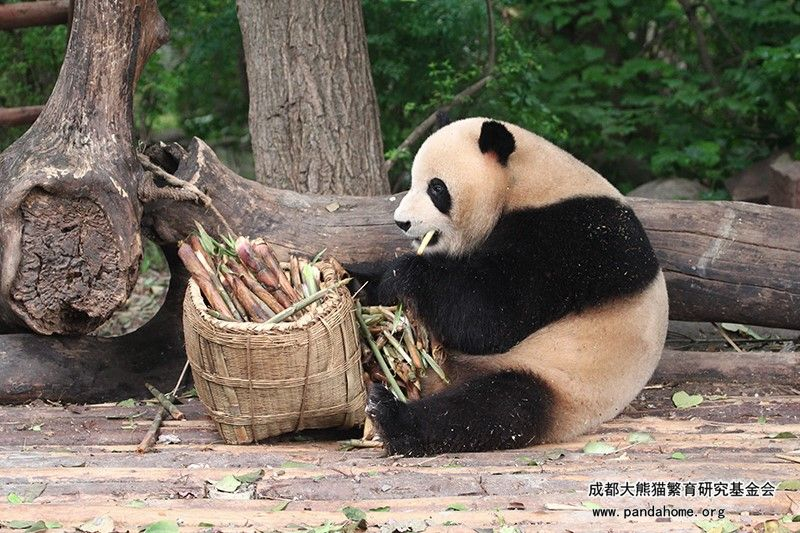 A get-rich-quick sense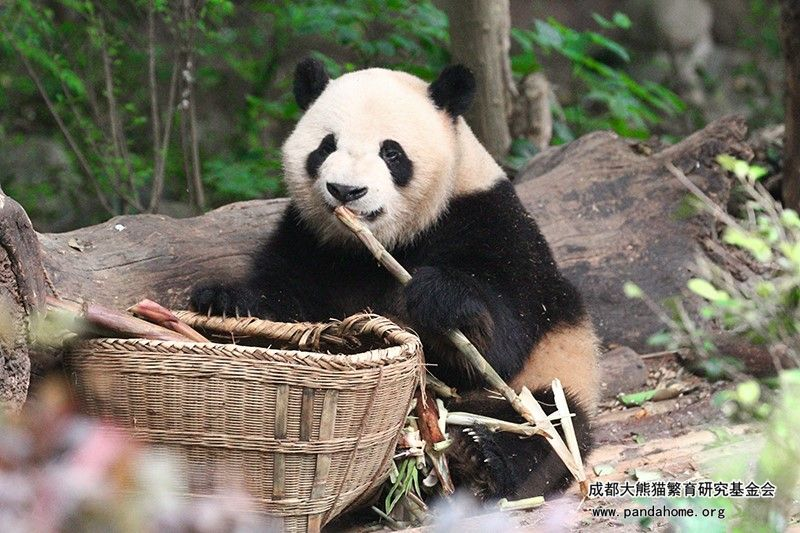 Smiling while eating. So happy for eating alone?
As a foodie, Fu Shun can finish a basket of bamboo shoots in a few minutes. Now, all the bamboo shoots in the basket have been eaten up. Fu Shun is sticking its tongue out with a satisfied look, and signaling to Mao Dou with its paws up, "Hey, I have finished. Come on!"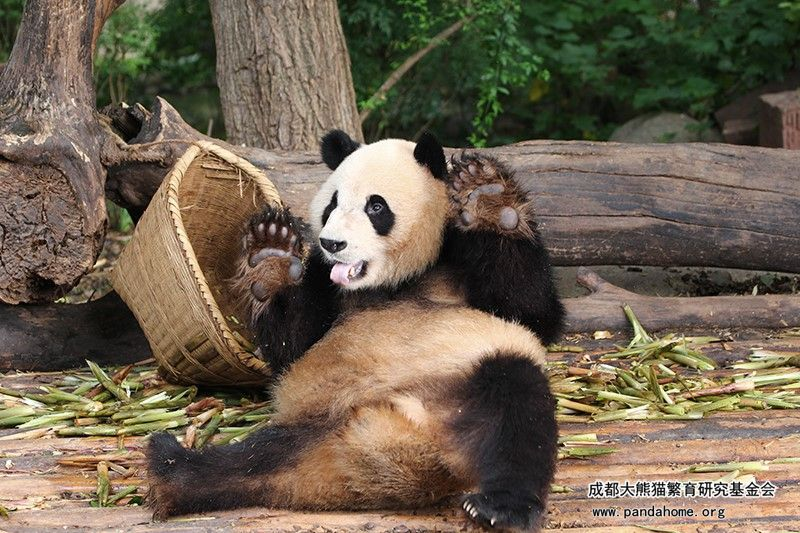 Nothing left in the bamboo basket and both paws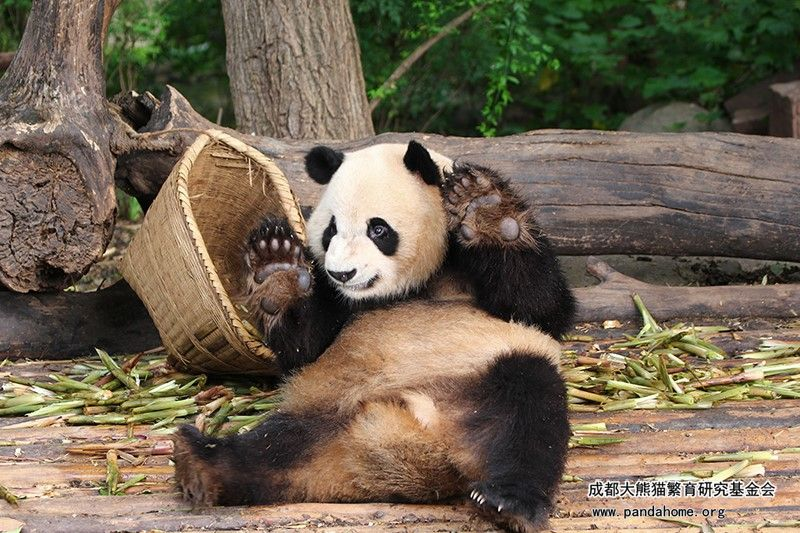 Signing to its brother, "I have finished".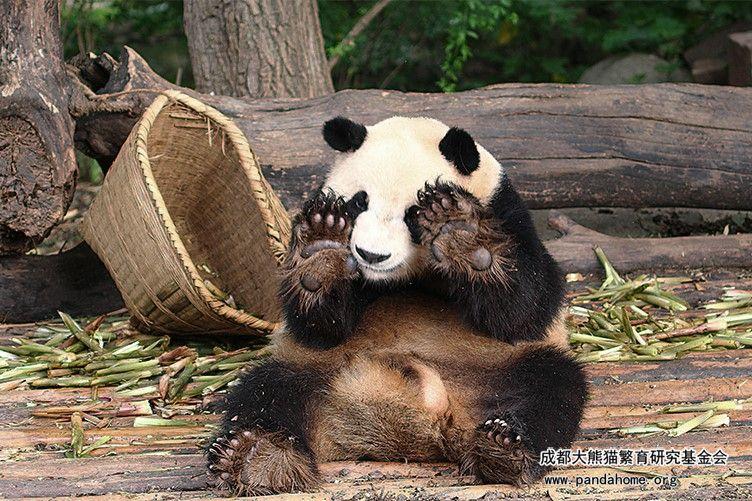 Ah, so many people are watching me. I feel a little shy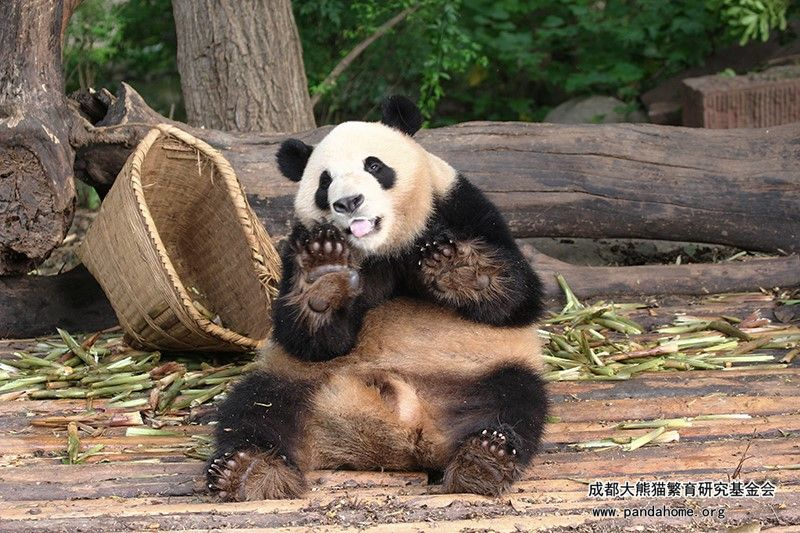 Bamboo shoot juice? Let me lick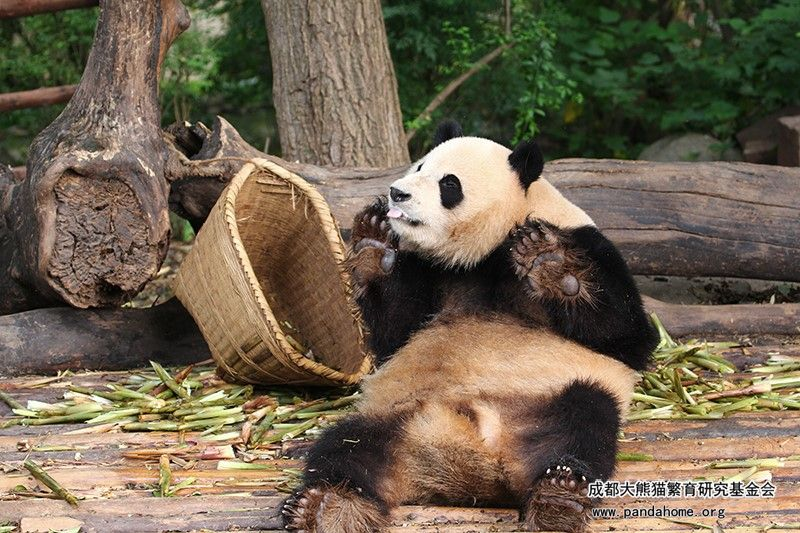 There are some bamboo shoot dregs left at the corner of mouth…Continue licking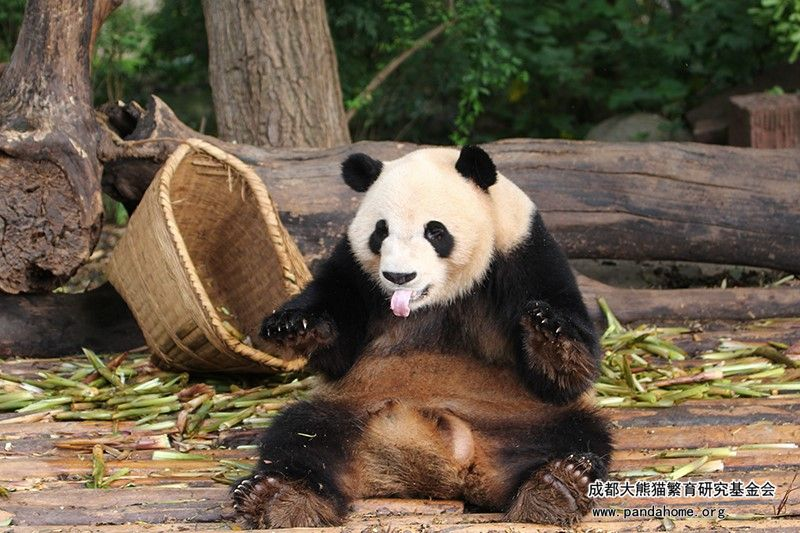 All done. Show you how cute I am. Oh yeah~
I am tired and need to doze off for a while. Thank you for watching