Chengdu Research Base of Giant Panda Breeding together with the International Fund for Animal Welfare (IFAW), has organized a popular science cartoon exhibition on pangolin conservation with the theme "Caring for Native Species and Protecting Wild Animals", for the World Animal Day on October 4.
The event is being conducted both online and offline. It will include, watching interesting popular science cartoons, playing legal publicity videos on wildlife conservation, interactive interpretation and sharing, distributing environmental protection materials, stamping animal conservation souvenir seal and taking photos to be shared on the official account. The event is designed to educate the public to better understand pangolin and other local species, popularize knowledge of endangered wildlife conservation, share the work done by the Panda Base, IFAW and other organizations involved in wildlife conservation, build the emotional connection between humans and nature, enhance the public's awareness about conservation, actively practice the Core Socialist Values and encourage the public to actively take action by living a sustainable way of life, like changing their lifestyle to protect the environment.
The Popular Science Cartoon Exhibition on Pangolin Conservation, which started on September 28 and will last until the end of October, will be held simultaneously at Chengdu Panda Base and Dujiangyan Panda Valley. Visitors are welcome to visit the exhibition. You can also follow the WeChat official account of the Chengdu Research Base of Giant Panda Breeding and browse the site of the cartoon exhibition online.
Popular Science Encyclopedia
Chinese pangolin (scientific name: Manis Pentadactyla) is a mammal of pholidota order, and belongs to the pangolin family. They inhabit woodland moist areas on hills, foothills and plains. They adapt to hot climate and they are able to climb trees and dig holes in the earth with 2 to 4 meters in depth and 20 to 30 centimeters in diameter. They catch ants, bees, or other insects using their long tongues. They can be found in Bhutan, China, India, Laos, Myanmar, Nepal, Thailand and Vietnam.
Chinese pangolins have been widely hunted in Asia for food and traditional medicine, leading to a dramatic decline of this species in its native habitat. It's the reason why the Chinese pangolin is now listed on the 2019 Red List of Threatened Species Ver 3.1 - Critically Endangered (CR) of the IUCN Red List of Threatened Species; listed as one of the Washington Convention (CITES) appendix I level protected animals; also list as a first-class protected animal in China's List of Wildlife under Special State Protection.
On June 5, 2020, in order to further strengthen the protection of pangolins, China raised all species of pangolins from Class II wildlife under state protection to Class I, and pangolins have not been included in the 2020 edition of the Chinese Pharmacopoeia (I). This marked the beginning of a strict protection of the Chinese, Malayan and Indian pangolins, and all are known to have been naturally distributed in China.
(The Popular Science Encyclopedia is available on the Internet)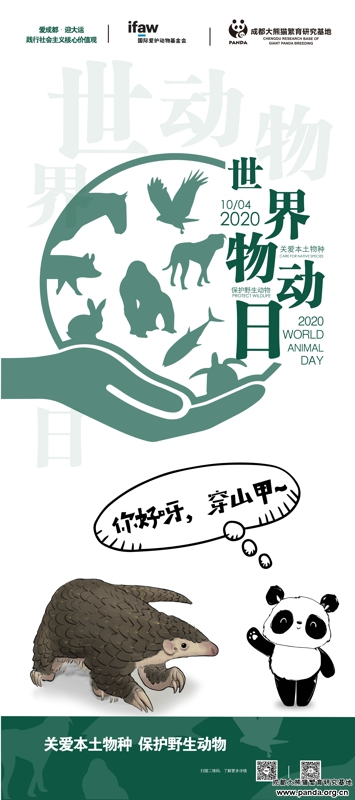 Event poster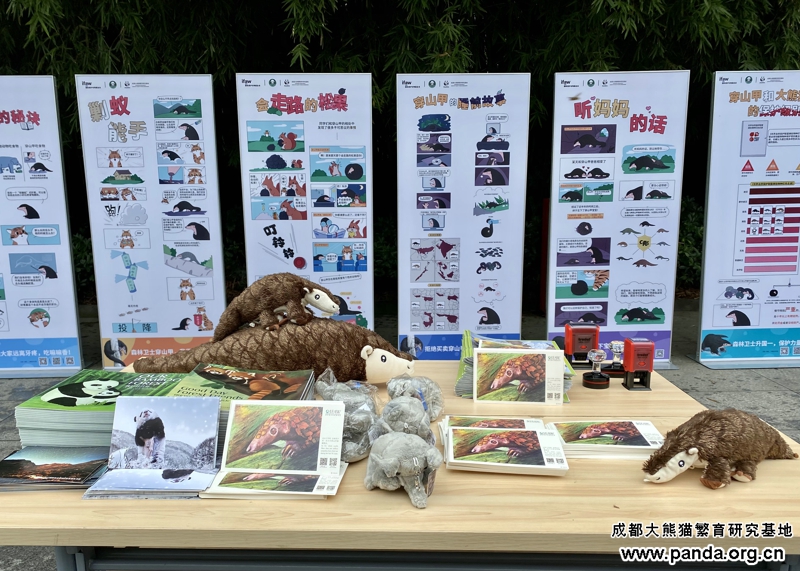 Popular science cartoon exhibition at the activity venue in Panda Base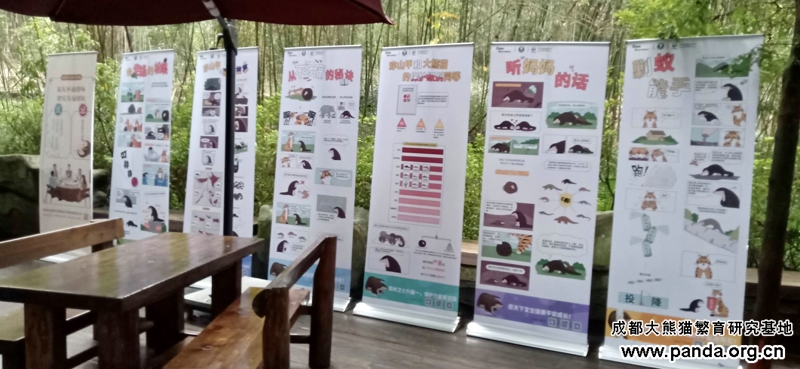 Activity venue at the Panda Valley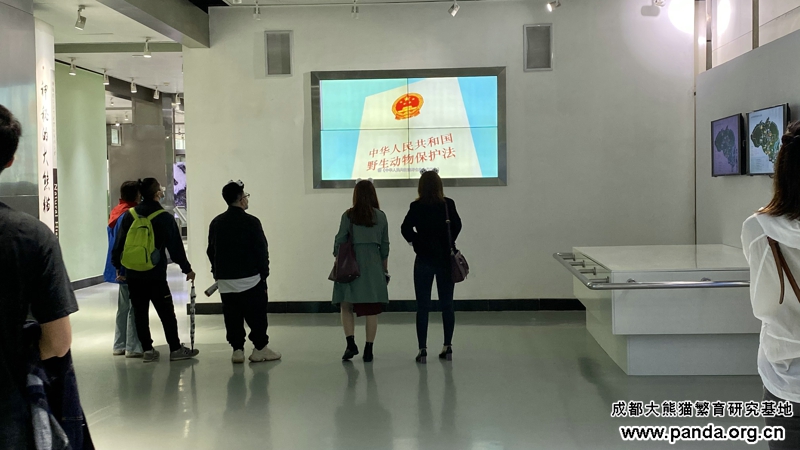 Legal publicity video on wildlife conservation is being played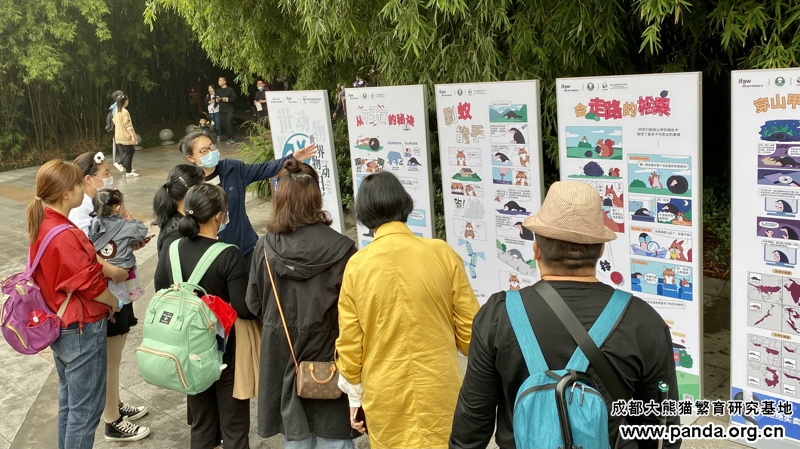 Interactive interpretation and sharing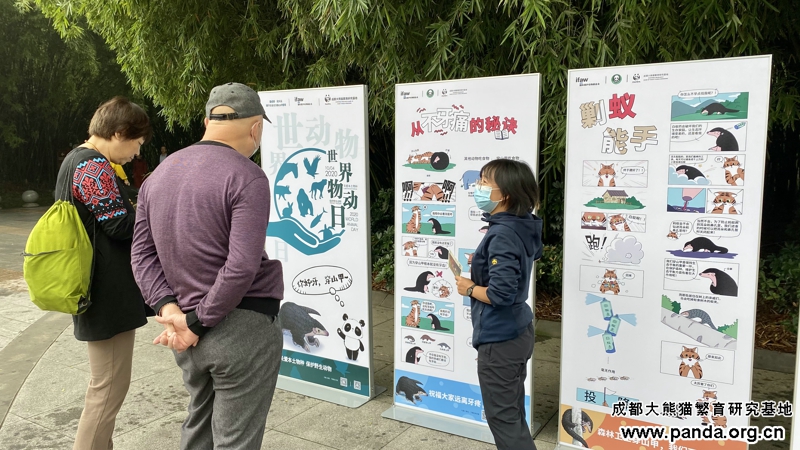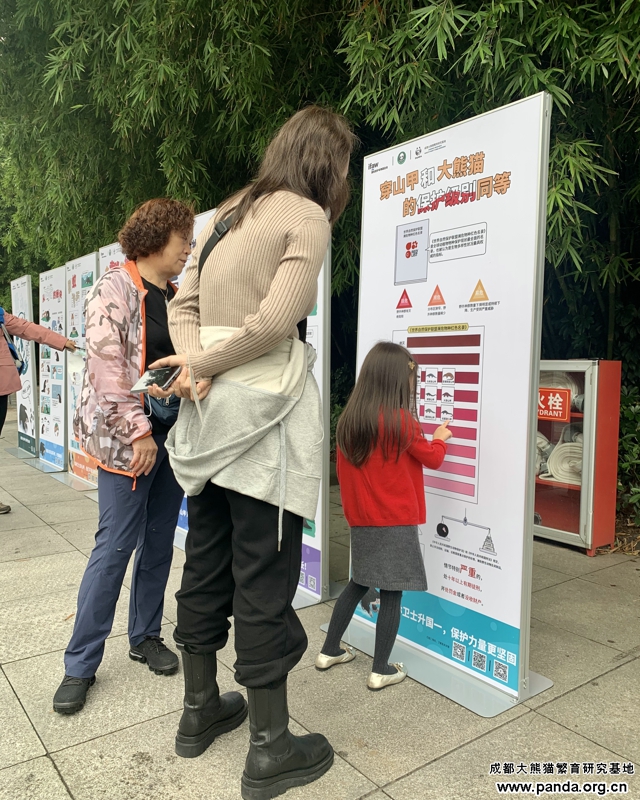 Visitors are watching the popular science exhibition on pangolin conservation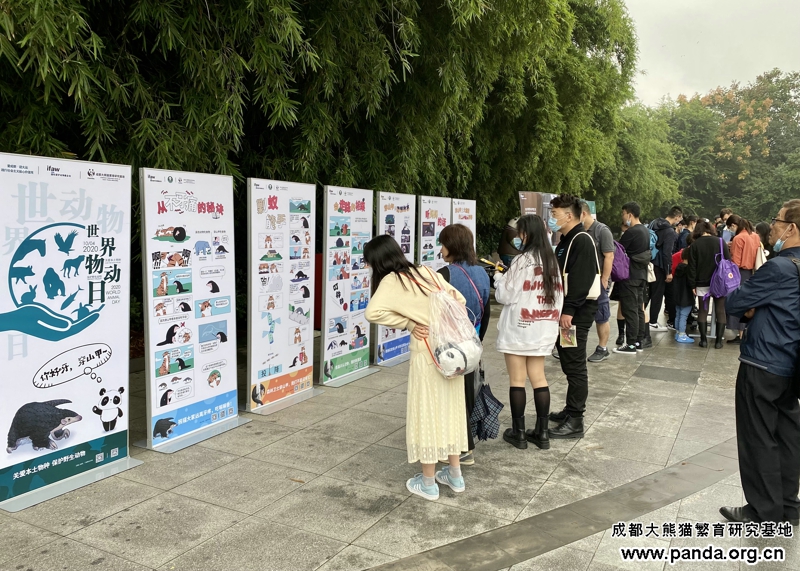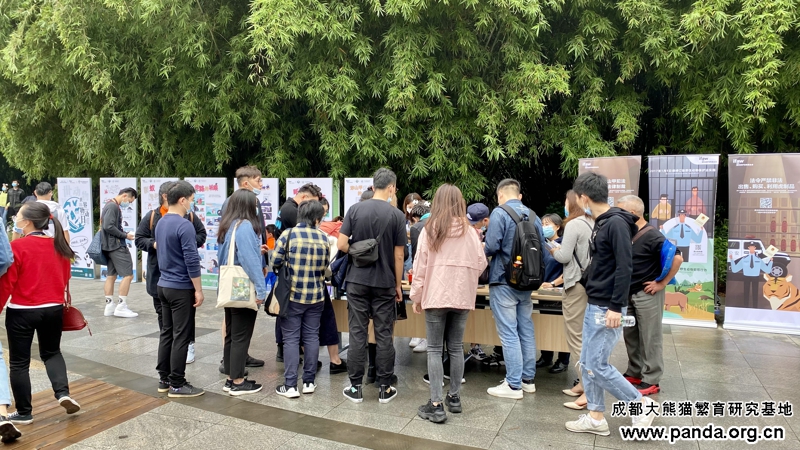 Visitors are receiving propaganda materials on environmental-protection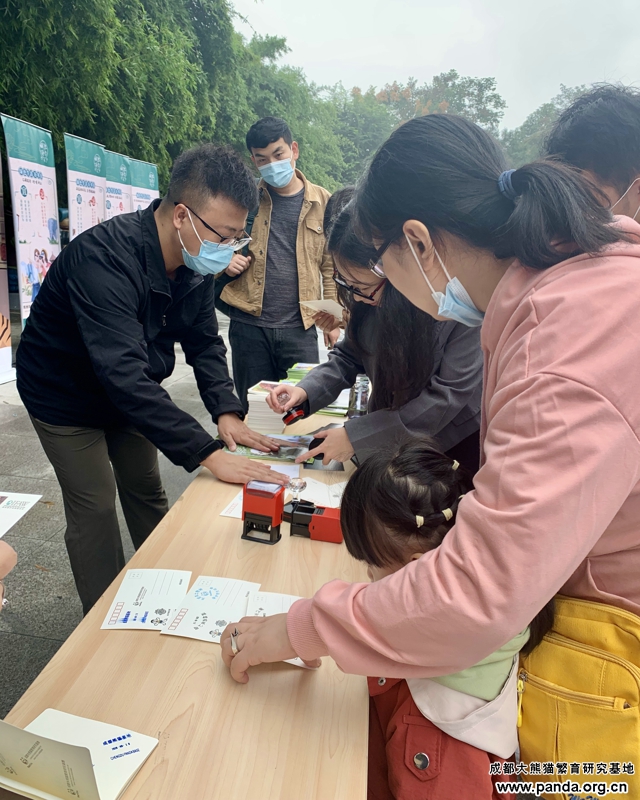 Stamping souvenir seal of animal conservation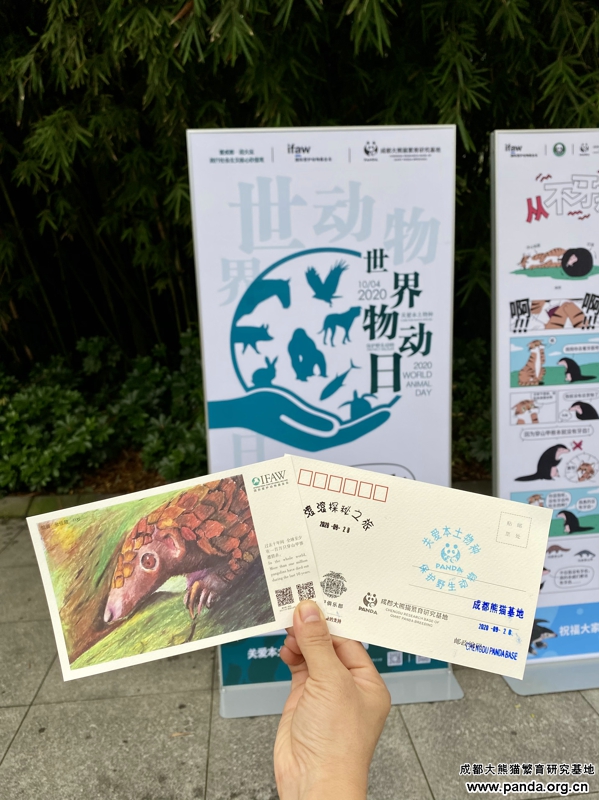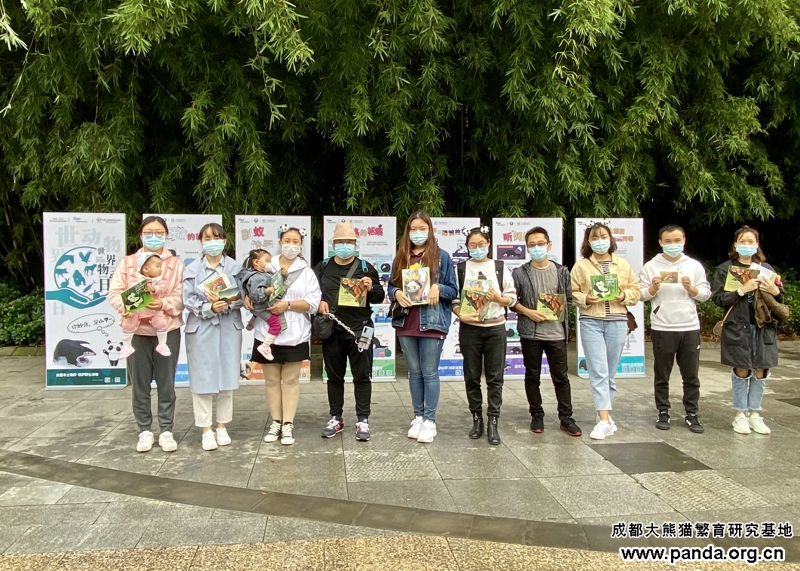 Photo taking and sharing