With their round ears and black eye orbits, the giant pandas have won the craze of people of all ages worldwide with their charming looks. They are not only China's national treasure, but also a special cultural embodiment of peace and friendship, and have played an irreplaceable role in China's foreign cultural exchanges. During the National Science Popularization Day, the Panda Base planned a series of activities to popularize the knowledge of the giant pandas to the public.
At 10:00 a.m. on September 22, the Panda Base held a giant panda lecture with the theme "The Arrival of Cute Babies". By observing the models and dolls of giant panda cubs, simulating the process of giant panda breeding, by watching exclusive videos of giant pandas and playing fun games, the public could deeply understand the physical and physiological characteristics of giant panda cubs and giant pandas giving birth. The unique way of baby rearing, the growth of the cubs, and how the keepers of the Base care for the giant pandas have aroused the public's protection and concern for the status quo of giant pandas, made people understand the threats faced by wildlife species, and encouraged the public to adopt a sustainable lifestyle.
We wish these "bearish kids" a healthy and happy growth! We also hope that they can coexist with human beings forever and share with us the beautiful home on earth.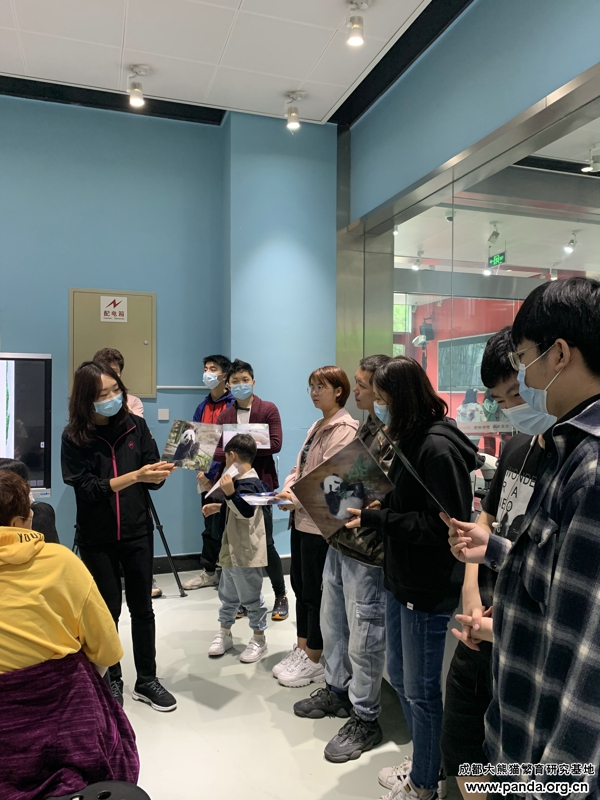 The game "I'll sort it out"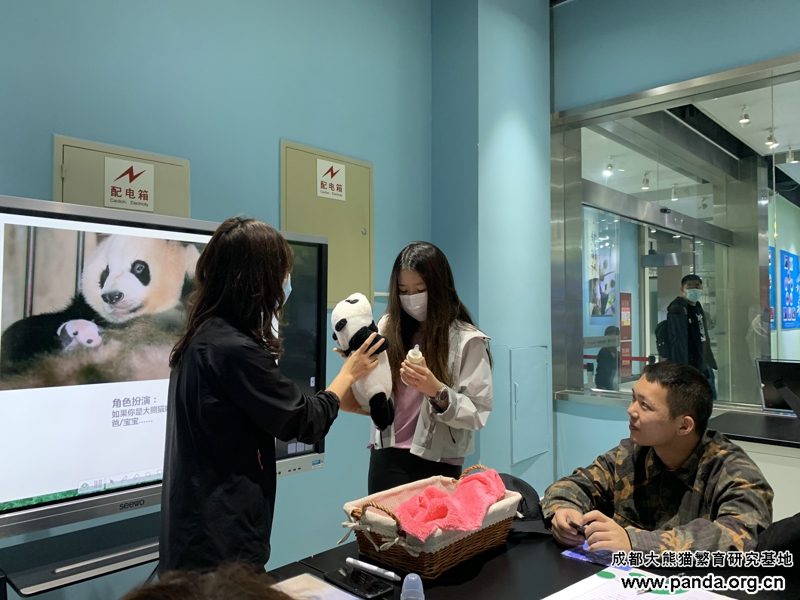 "I feed the giant panda"



"I help the giant panda poop"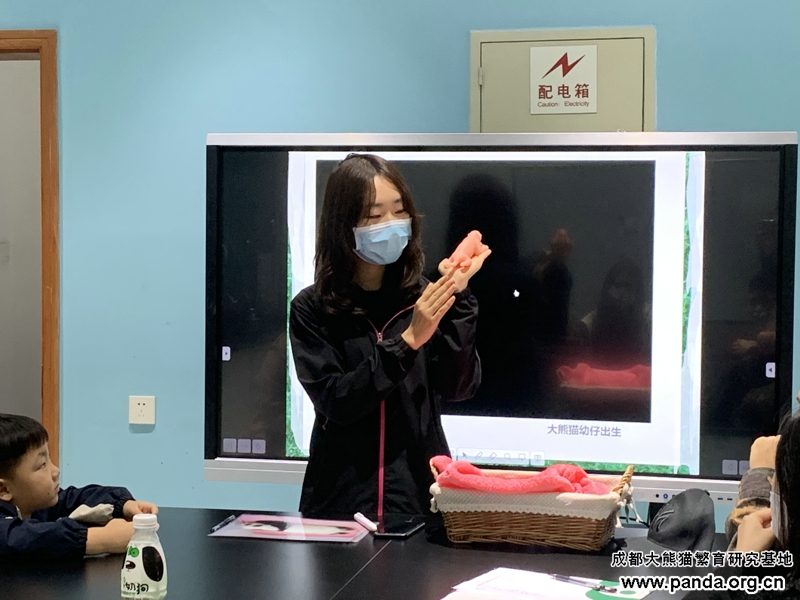 Science popularization teachers show the models of giant panda cubs