On August 23, 2020, during the national Science and Technology Week, the Chengdu Panda Base opened the door of the Sichuan Key Laboratory of Endangered Wildlife Conservation Biology to more than 10 primary and middle school students from Chengdu, and successfully organized a hands-on inquiry based learning activity on the behavioral research of captive giant pandas.
Enter the key laboratory and explore the research achievements on pandas
Under the guidance of the research specialist staff, the students visited the key laboratory in an orderly manner to explore the achievements made on panda research. This allowed the students to acquire a preliminary understanding of the Panda Base's research work on giant panda feeding and breeding, genetic resources and population protection, major disease prevention and control, as well as the protection and management of the giant panda national park.
Face to face with a panda scientist: an interactive class on the behavioral research on giant pandas
James Edward Ayala, a research specialist at the Panda Base, gave a wonderful interactive lecture, which gave students a deeper understanding and cognition on the behavioral research work on giant pandas. The interactive class was very informative, vivid and interesting.
Game Time:an interactive experience game on the behavioral patterns of giant pandas
Following the demonstration of the research specialist staff, child volunteers took part in an interactive experience game of giant panda behavior. While playing the roles of giant pandas and giant panda behavioral researcher respectively, the kids got a deeper understanding on the work of panda research specialist staff.
Visit the giant panda villa and observe the scientific behavioral training of giant pandas
The children quietly saw the five-year-old giant panda twins, "Qing Da" and "Qing Xiao", through a glass wall at The Giant Panda No. 2 Villa. James Edward Ayala, the research specialist, demonstrated how to examine a giant panda's teeth and how to let them cooperate with the vet scientifically for physical examination, such as drawing blood and abdominal examination.
Certificates were awarded and the activity closed
The research specialist staff awarded the students with certificates for hands-on inquiry based learning issued by the Panda Base and some eco-friendly gifts.
Although the activity came to a close, our publicity work is not over. We will carry out different science popularization activities on pandas to let the audience deeply explore the research, behavior, protection and other work on giant pandas. Giant pandas are flagship species among endangered wildlife, hence it is our responsibility to ensure their survival, so that more people can participate in the protection of giant pandas and other wildlife, and humans and animals can live in harmony.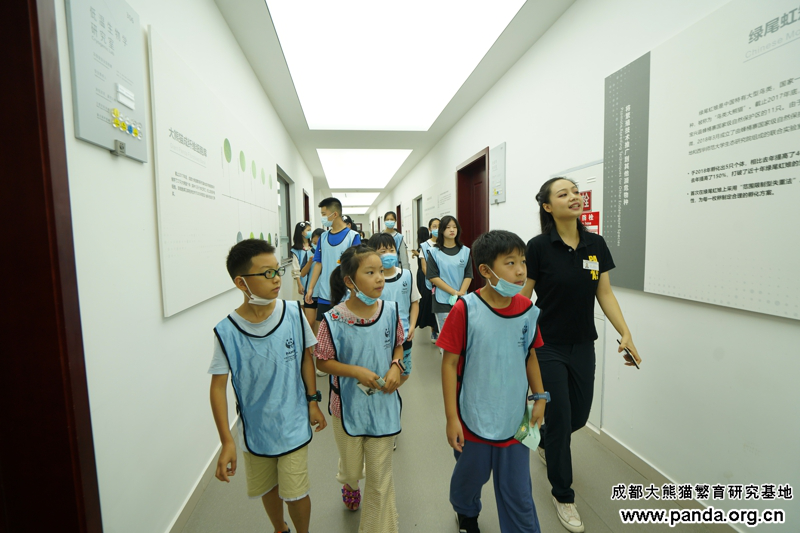 The staff showed the children around and introduced the key laboratory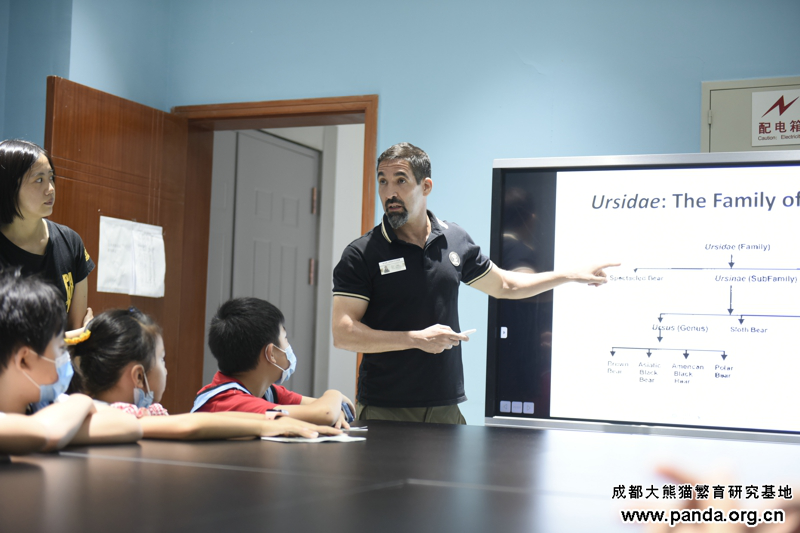 The expert gave an interactive interpretation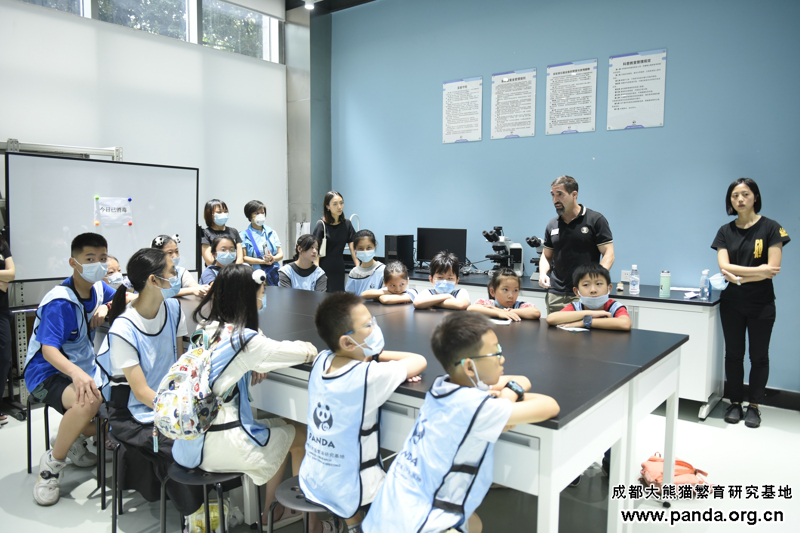 The students listened attentively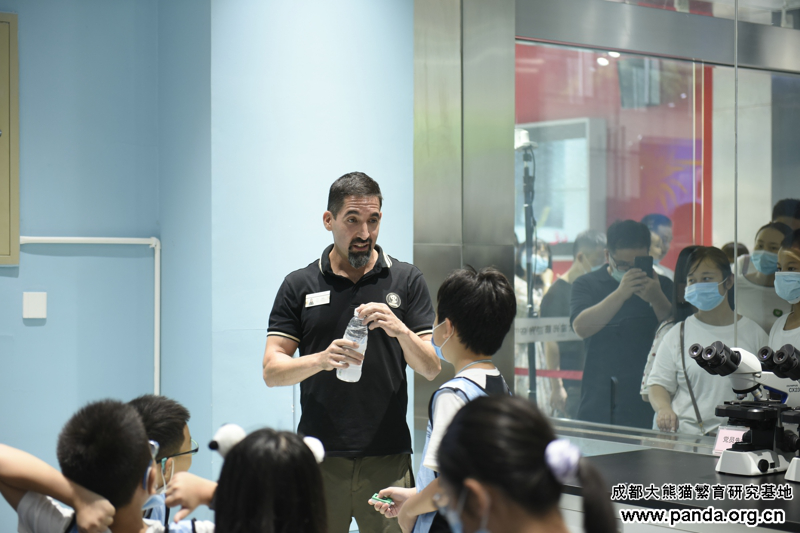 Interactive games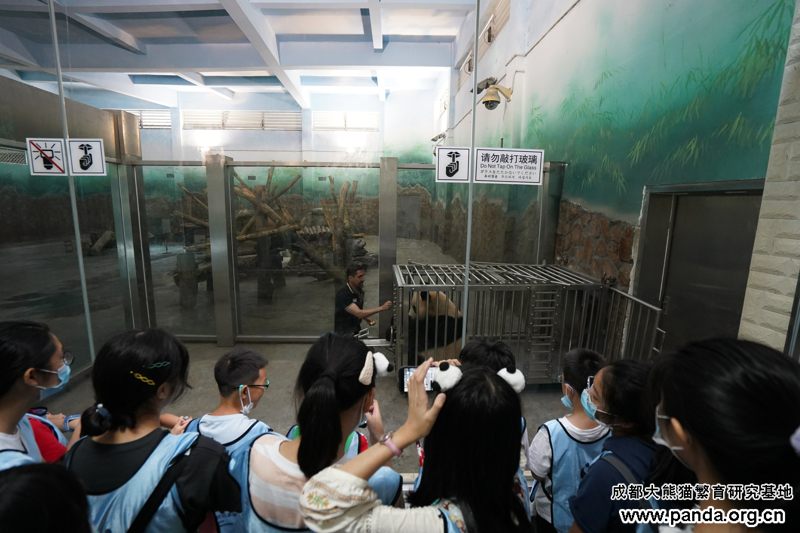 The students watched the research specialist conduct scientific behavioral training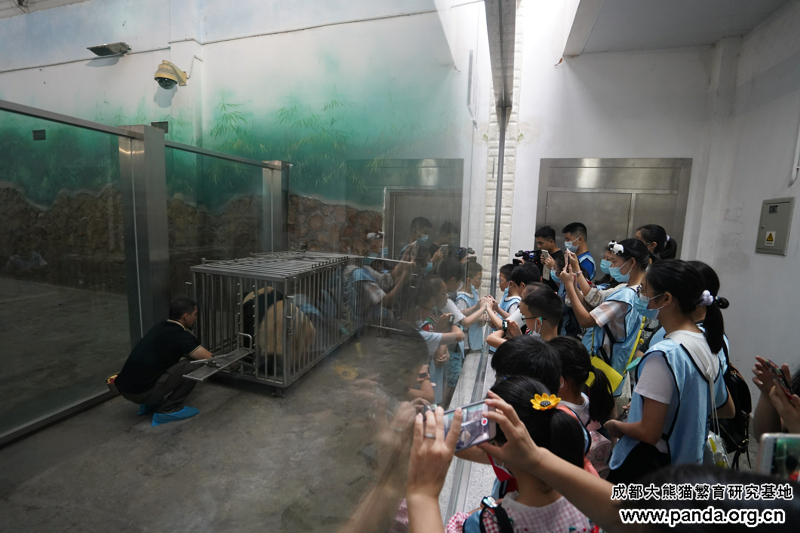 The students watched the research specialist conduct scientific behavior training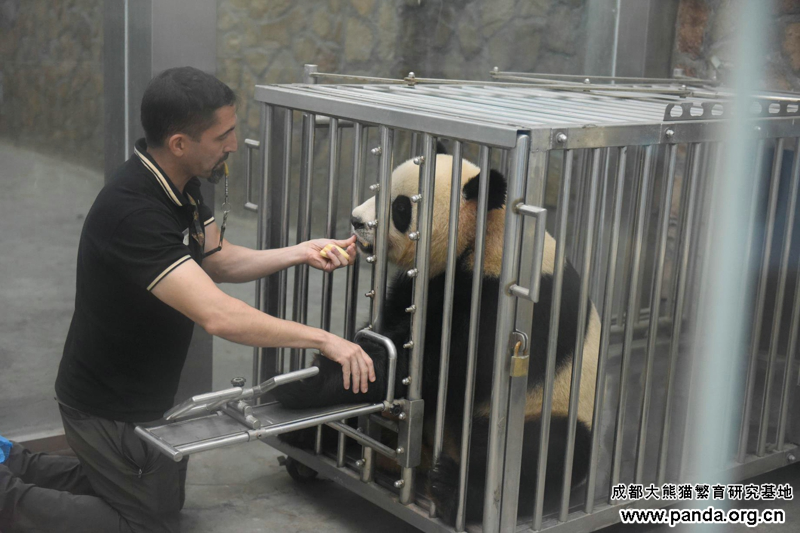 The research specialist conducted scientific behavioral training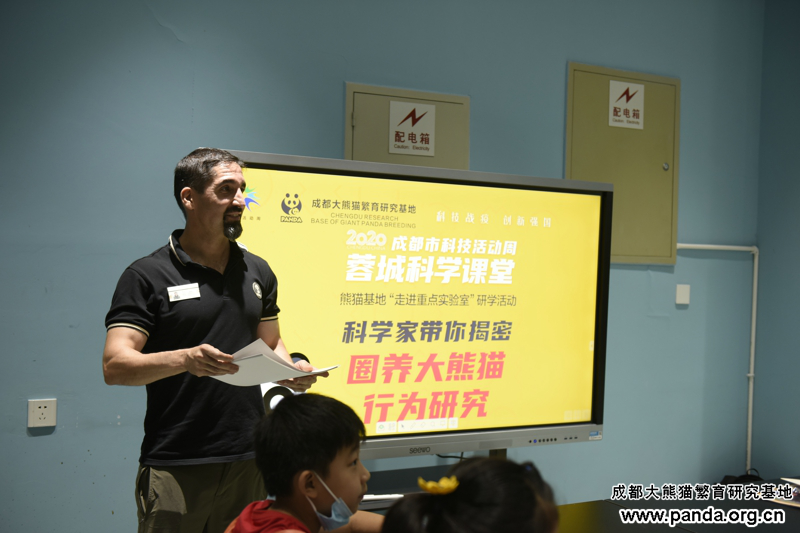 Certificates and small gifts were awarded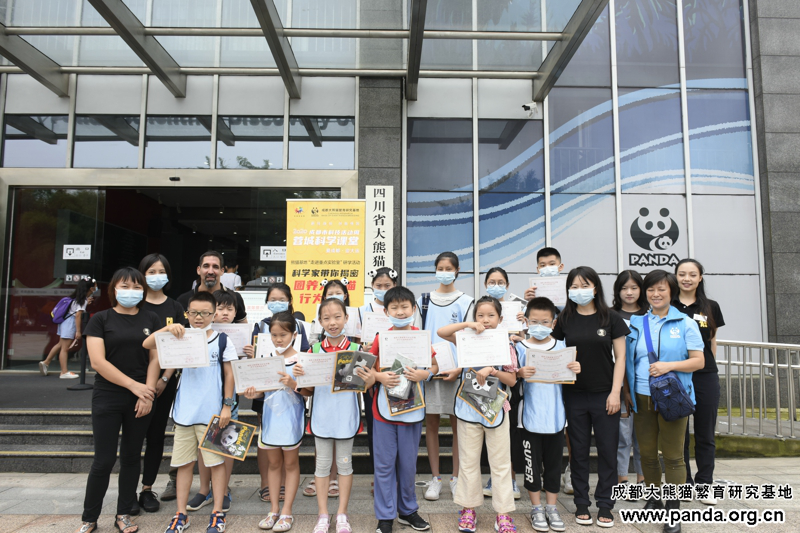 Group photo