Where can we see giant pandas in this hot summer?
How do giant pandas avoid the summer heat? Would they enjoy ice cream just like us?
Are the furs of giant pandas as soft as we imagined?
How could a giant panda live a healthy and happy lifestyle?
The panda classroom, in the theme of "A Date with Panda in Summer" this month, began once more on August 23. Unlike the previous ones, the panda classroom this time consists of two parts: an indoor activity and an outdoor activity. The kids first learnt fun facts about pandas in the small classroom at the Panda Scientific Discovery Center under the instructions of the science popularization instructor. For instance, they learned about how the pandas avoid summer heat, their amazing fur, how the Base takes good care of the panda among others.
"It turns out that the furs of pandas are rather stiff than soft." It was the first time many kids and parents had a direct contact with the fur of pandas. This real experience left a striking impression on them.
Later, the instructor escorted the kids to No. 14 Enclosure, where they carefully observed the pandas to understand their unique traits, completed the assigned tasks and drew their own works. Finally, they shared information among themselves to help each other better understand panda "details" and the elements of their healthy and happy lifestyles.
Hopefully this kind of event may provide an opportunity for kids and parents to understand the pandas together, show their respects for animals and recognize the importance of protecting animals and the ecologic environment, and encourage them to participate in the protection campaign by starting from the little matters they can handle.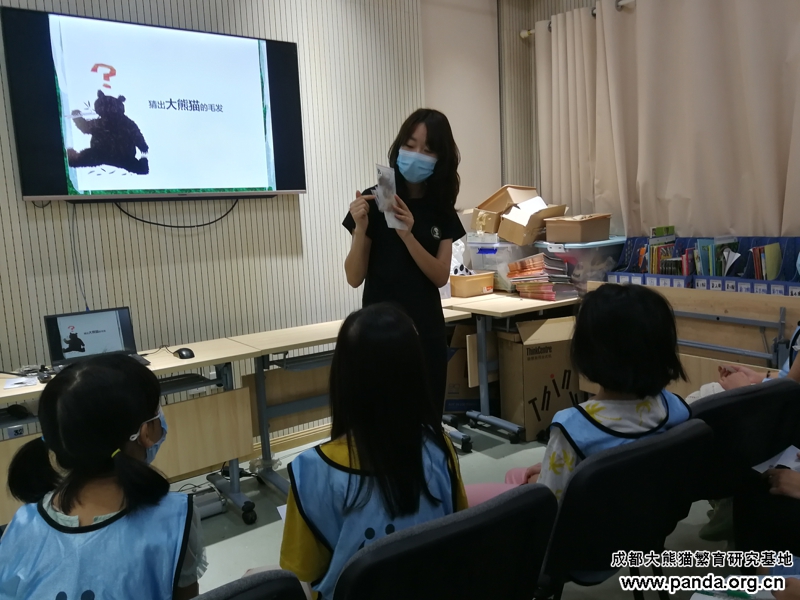 Lecture about giant pandas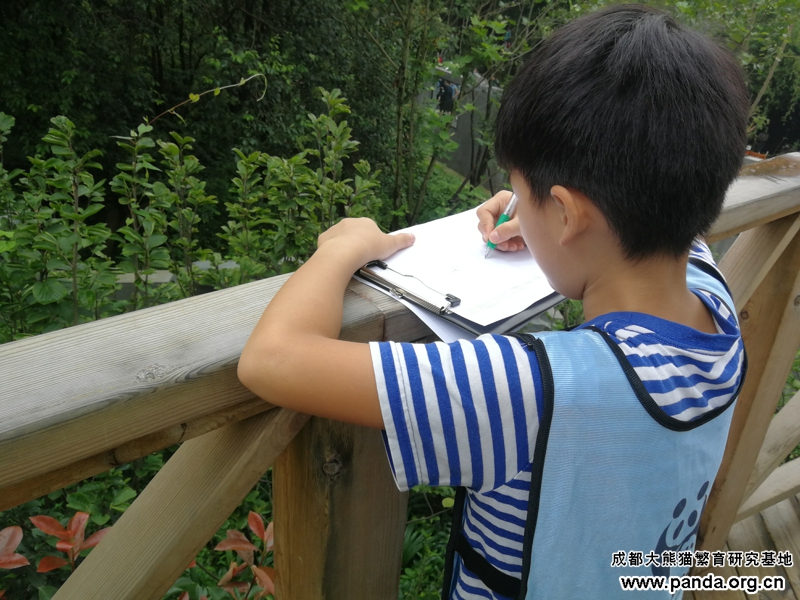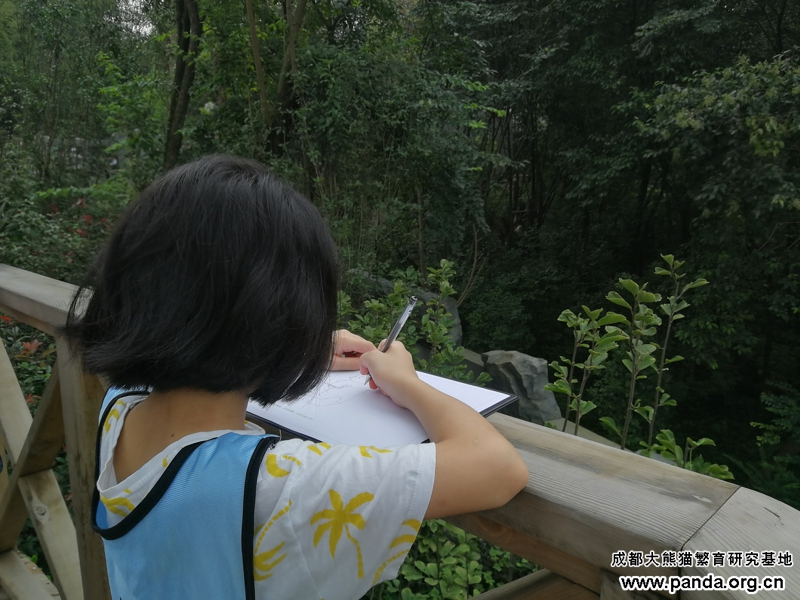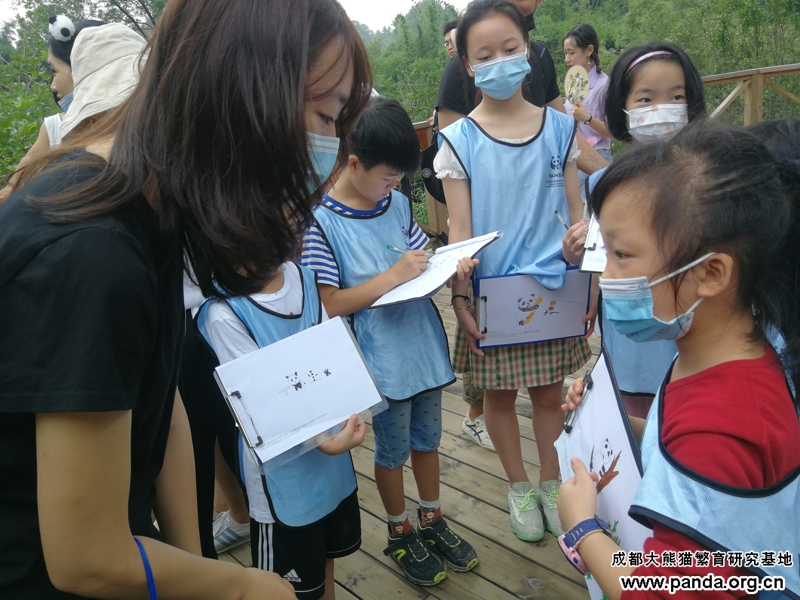 Outdoor exploration and sharing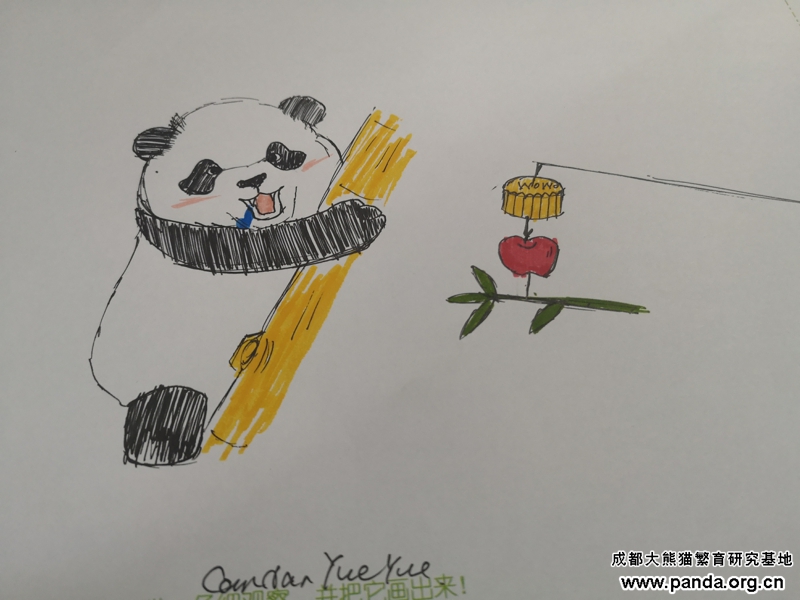 An artwork by one of the kids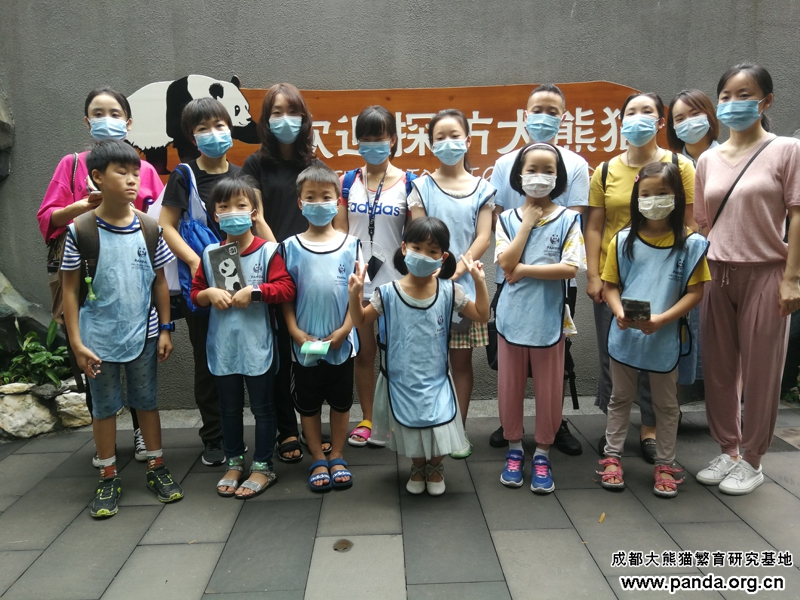 Group photo