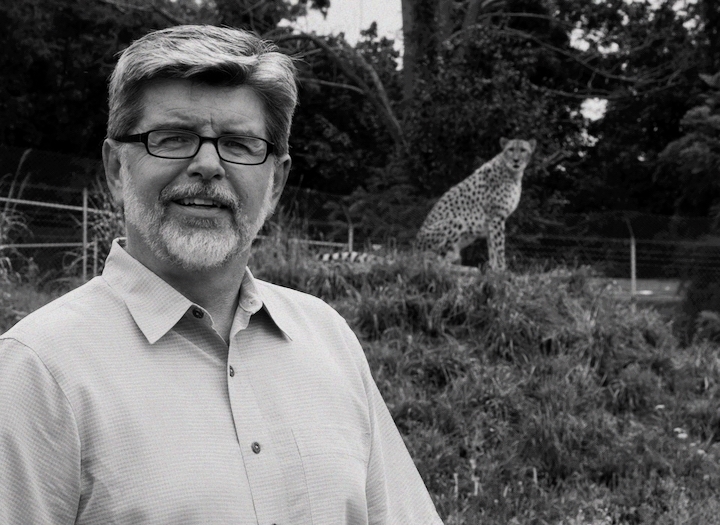 The sad news came that Dr. David E. Wildt, a renowned scientist and conservation biologist, passed away at his home on January 15, 2020, surrounded by his family. The Chengdu Panda Base is lamenting the loss of a trailblazer to the Smithsonian Conservation Biology Institute and the global wildlife conservation research community as well as grieving over the huge blow to the ex-situ giant panda conservation program for which David was a selfless supporter.
Dr. Wildt dedicated all his life to the conservation of wildlife, the giant panda is only one of the over fifty vertebrate species he focused on. In 1996, he was invited to come to China for The Giant Panda Biomedical Survey, since then he has been deeply connected with giant panda conservation. The survey conducted 'basic research' on a total of 61 giant pandas, spanning three years, to learn as much as possible about previously unstudied phenomena in giant pandas. The use of new veterinary knowledge to benefit the giant panda was applied as a result of this project enhancing the health, reproduction and management of pandas. Dr. Wildt, along with Dr. Donald Janssen and Dr. Susie Ellis, together with Mr. Zhang Anju, the former director of Chengdu Panda Base, wrote the textbook "Giant Pandas: Biology, Veterinary Medicine and Management, a practical book to guide conservation work".
In practical terms, the results from this survey, in regards to the establishing of our collaboration, actually achieved more than the technical aspect. In the initial days of the biomedical survey program, multiple challenges existed in both the scientific research technology and social environment of China. However, despite these challenges, Dr. Wildt always helped us with his excellent communication and coordination skills, leading us to overcome one difficulty after another with his great patience, tolerance and kindness. However busy he was, Dr. Wildt always thought about giant panda conservation research, he was full of energy and enthusiasm and never changed over the past 25 years.
There is a Chinese expression that states "the new leaves and branches at the head of the trees, grow from the older tree trunks". This expression reflects Dr. Wildt's contributions as he made all-out efforts to assist with furthering the development of Panda Base. Previously, we severely lacked guidance for our research program, as a result he organized a capacity building program and provided unconditional support to help train and increase the scientific ability of many researchers from the Panda Base. Furthermore, he also sent his trusted students, Dr. JoGayle Howard, as well as senior wildlife veterinarian Dr. Marc Valitutto, from the Smithsonian Conservation Biology Institute and Dr. David Kersey, an endocrine expert to Chengdu. These experts have given us precious guidance in giant panda reproduction, veterinary and endocrinology studies.
Furthermore, Dr. Wildt helped us to solve our urgent needs when equipment and supplies were lacking or unavailable in China. Countless times, through coordinating and communicating positively, regarding the collaborative projects between us he helped us overcome our challenges. All of these are inscribed in our memory.
We are saddened to learn of the passing of Dr. Wildt, his kind advice, smiling face and generous assistance are deeply engraved in our heart. We cherish and honor all of his endeavors to Panda Base. We take this moment to remember Dr. Wildt, and to continue to carry forward and further the cooperation with the Smithsonian Conservation Biology Institute for the conservation of giant pandas, which was so important to him.
He is the model for generations of giant panda researchers to pursue and learn from. We deeply mourn and lament his passing and send our thoughts and prayers to all those who love him. We hope he rests in peace.
Chengdu Research Base of Giant Panda Breeding