The red panda (ailurus fulgens) is the only animal of the red panda family, and one of the endangered species in the IUCN red list as well. In order to promote the conservation of red pandas worldwide, the third Saturday of September every year has been designated as "International Red Panda Day".
In the third week of this September, Chengdu Panda Base visited communities and schools around the conservation area and launched a series of activities to spread the concept of red panda conservation and ecological values to the public.
An interactive lecture hall named "Red Elf - Red Panda" was also welcomed by visitors at Chengdu Panda Base on Saturday.
In the theme sections "Is the red panda a relative of the giant panda?", "Guess what skills we have", "Look at our life in the Base" among others, the popular science teachers made the lecture hall full of fun and collision of ideas through their lively interpretation. The appeal of "we need attention and help" at the end of the lecture hall let visitors realize that whether we can help red pandas is closely related to our choices in every moment.
A small choice from you can help me.
•Participate in activities on the International Red Panda Day (the third Saturday of September every year)
•Refuse to buy or use wild animals and plants or related products
•Do not carry out tourist activities in unplanned areas
•Advocate green living to save energy
•Do not overspend blindly
•Avoid using disposable goods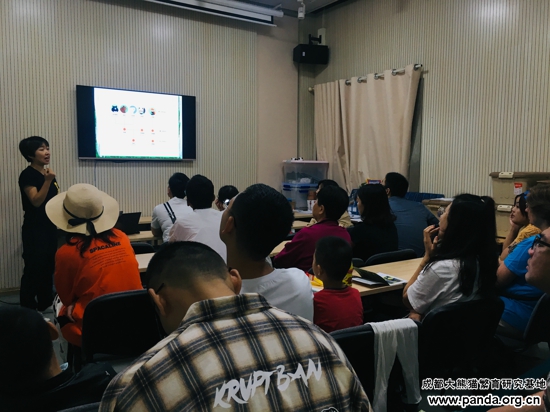 The audience listened attentively to the popular science teacher's interactive interpretation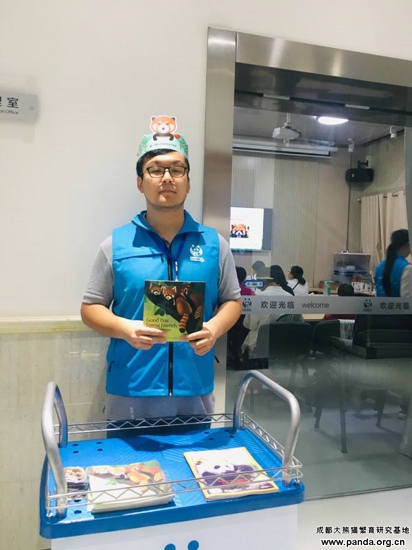 Volunteers made introductions and guidance for visitors outside the lecture hall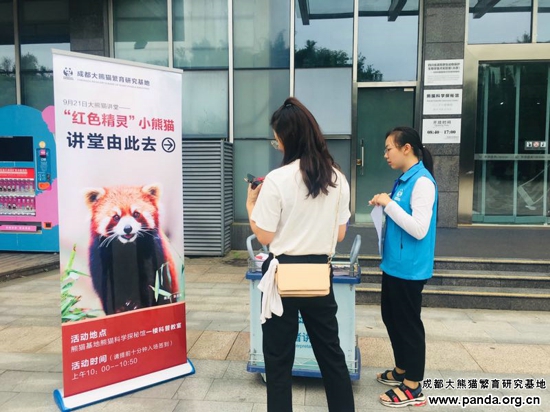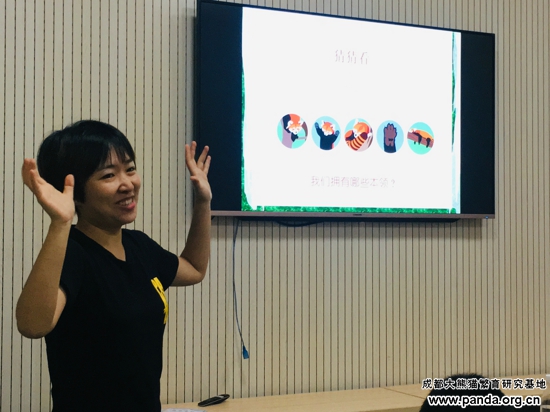 The teacher mimicked the pose of the red panda and asked the audience to guess what skills the red panda has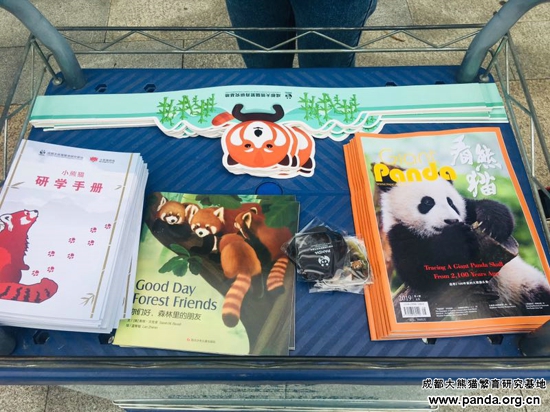 Participants received a variety of prizes made by the Panda Base